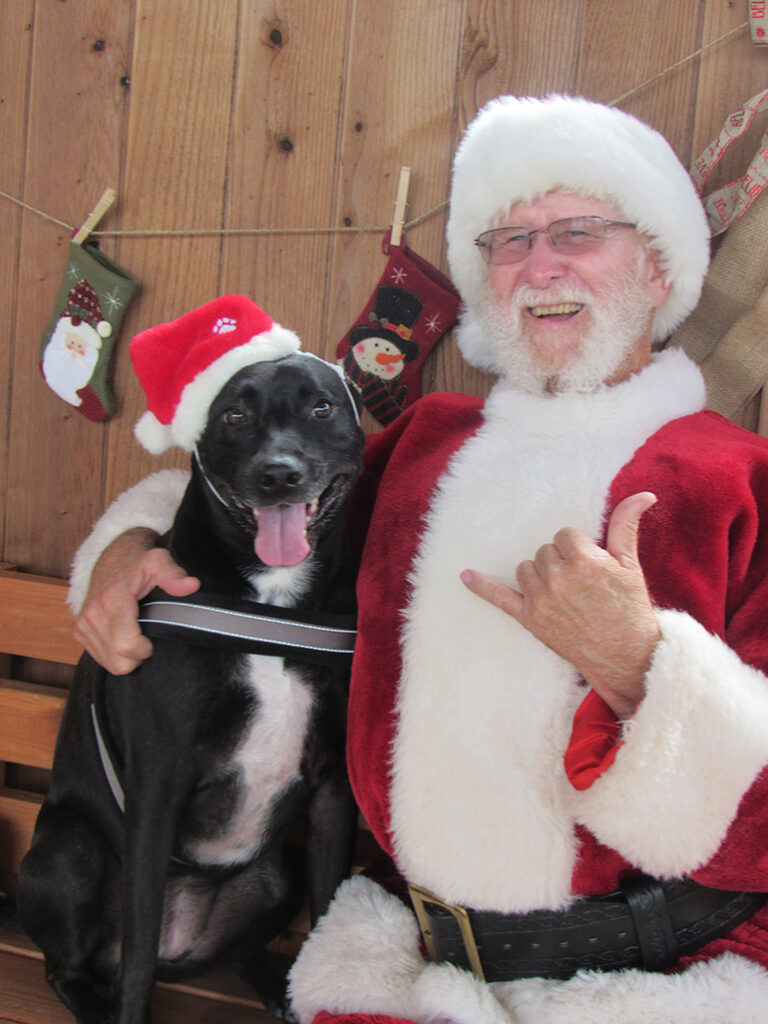 Santa Paws brightened the spirits of the Maui community during the Maui Humane Society's (MHS) second annual Holiday Pet Adoption and Wellness Fair. "I love being at the MHS at this time of year, taking photos with all the animals and their families!" Santa Paws exclaimed. "I love all animals! All my pets are from the shelter. Adoption is the most important thing you can do for an abandoned dog or cat, giving them a new life in a loving home, at Christmas and always."
The MHS, a non-profit organization, has been in existence for 66 years and is the only open-admission animal shelter on Maui. Their mission is to protect and save the lives of Maui's animals, accepting all in need, educating the community, and inspiring respect and compassion for all animals.
Steve Mackinnon, CEO of MHS, said, "We are thrilled to be able to provide these much needed services to our community, especially during the holiday season. We appreciate the support we receive throughout the year and this is our way of giving back to our community."
Nancy Willis, MHS Director of Development and Marketing, added, "At the MHS we are proud of our programs and services. Working diligently to find new homes for Maui's homeless animals, we encourage the community to check out our adoptable pets and learn more about the services we provide, including foster pet care. We envision the day when every animal on Maui will have a loving home and we dedicate ourselves to protecting and nourishing the human-animal bond which we feel makes for a better and kinder society."
Maui resident Mark Simon said, "Five years ago for Christmas our family adopted Lily, our dog and best friend. Adopting a dog for a Christmas present is a memory we will never forget. Choosing Lily was a family event that presented the true meaning of the season: It is not about what you get; it is about what you give. Opening our hearts to pet adoption delivered this timeless message and we have remained MHS supporters throughout the years. A pet for Christmas is pure love!"
The Maui Humane Society saves animals that are such a big part of our lives. I encourage everyone to adopt a pet or try foster pet care.
Santa Paws