In celebration of Women's History Month, Maui Economic Development Board (MEDB) partnered with Oahu's YWCA Minority Business Development Agency's (MBDA) Women of Color Business Center to present a 'Women in Business' seminar series. In the introductory seminar, "Getting Small Business Administration (SBA) Certified as a Woman-Owned Small Business (WOSB): Opening New Doors of Opportunity", business owners heard about the benefits of becoming certified, such as the opportunity to qualify for grants specified for women-owned businesses.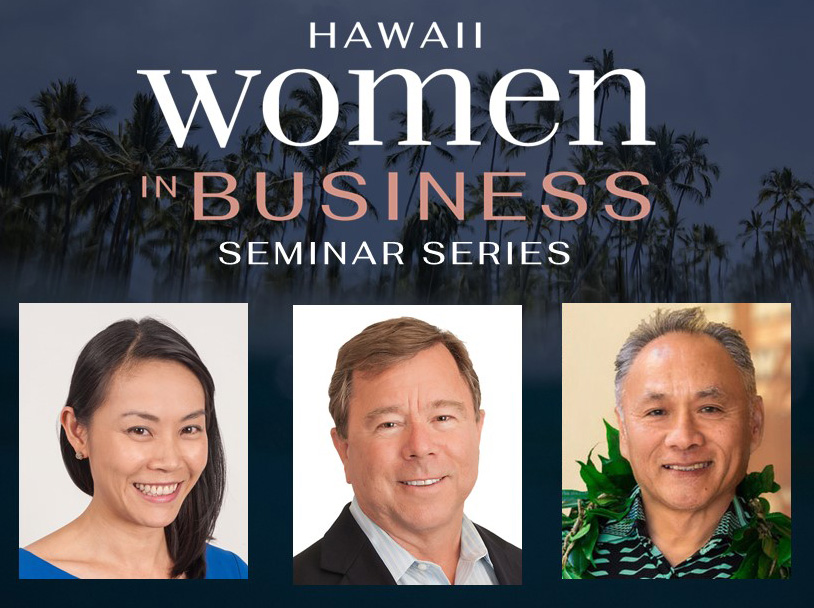 MEDB was joined by guest speakers, Shan Wirt, MBDA Director; Gary Albitz, Business Consultant with MEDB; Wayne Wong, Maui Director, Hawaii Small Business Development Center (SBDC); and others. The panel shared how certification as a WOSB will open doors for businesses, how to access contracts and grants exclusive to WOSB, and highlights of the steps in the process.
"These workshops help business owners understand the benefits of becoming WOSB certified," said MEDB President and CEO Leslie Wilkins. "Our MEDB team will also help participants evaluate which projects to pursue, from farm loans to government contracts to research grants, to name a few."
Albitz added, "It is not about the journey to get certified but what benefits are available once you get there. The SBA provides the training and the certification, and MEDB would like to encourage business owners to take the steps so that they can open doors to new projects."
The MBDA Enterprising Women of Color Business Center at YWCA Oahu is funded by the U.S. Department of Commerce. It is one of five new business centers established across the nation in September 2020 to help minority women-owned businesses grow through financial and business counseling, workshops and other resources.
Wirt noted, "We are excited to work with MEDB and SBDC to expand our reach across the state and promote the significant opportunities that certifications offer to women-owned businesses. This series is the perfect complement to our focus, which is to help minority women-owned businesses grow through business analysis, market access and access to capital. Opportunities are abundant. We are here to level the playing field."
Further workshops will help participants use their SBA certification to take advantage of the opportunities with various agencies. All presentations are online and registration is free. Sign up at medb.org for updates.
Gary Albitz, Business Consultant, MEDB