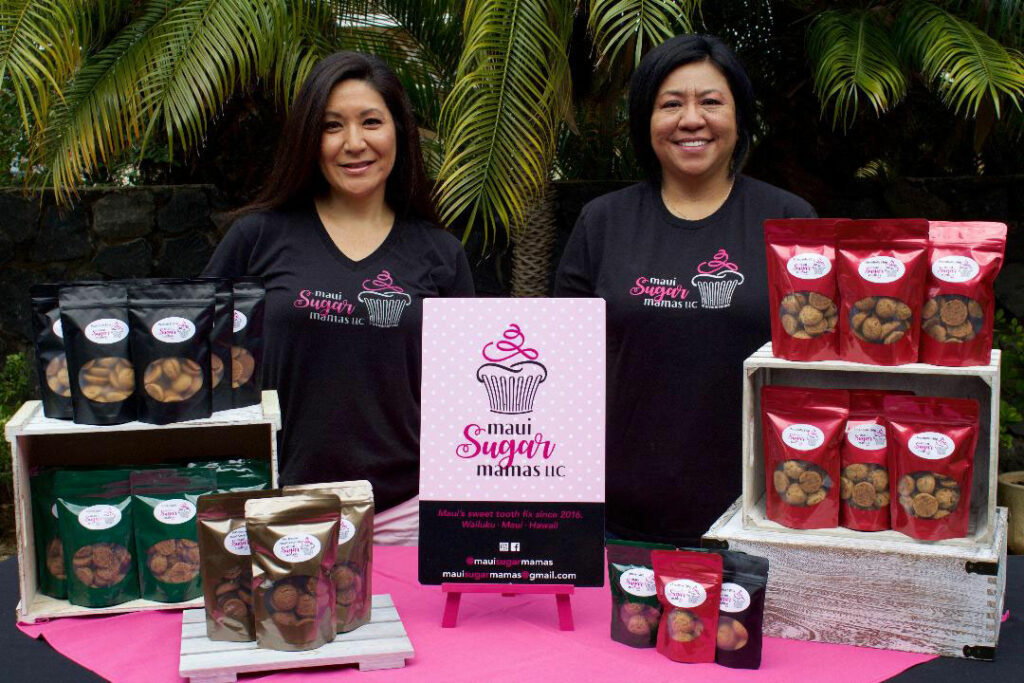 The 5th Annual Made in Maui County Festival (MIMCF), set for November 2-3, 2018 at the Maui Arts & Cultural Center, is considered Maui County's largest product show. This major event, featuring hundreds of Made in Maui County products, helps to grow the islands' small businesses.
The MIMCF will be the first major, as well as the returning show, for many businesses that Maui Economic Development Board's (MEDB) Innovation Series has fostered. "It is incredibly rewarding for us at MEDB to see all the workshops, boot camps, and Startup Weekends actually paying off," said Gerry Smith, MEDB Director of Business Development. "MEDB regularly collaborates with local organizations focused on economic development. We all have the same goal in mind: the success and growth of small businesses on Maui."
This year, Leanne Ohta and Ana Magarin, owners of Maui Sugar Mamas LLC, will join over 140 product vendors offering a wide variety of foods, produce, art, crafts, jewelry, fashions, furniture, gifts, collectibles, and more. Raised on Maui, Ohta, and Magarin have been best friends for more than 25 years and are both dental professionals — with a passion for baking.
"We create a variety of crispy cookies packed with flavor which are bite-size and melt-in-your-mouth," Ohta and Magarin explained. "The flavors are unique. Our cookies are hand-scooped, baked, and sealed for freshness. Our year round selections include our Signature Chocoholic Chip, Coffee Lava, and Passion 8 Bliss. We offer specialty and seasonal cookies, and we create custom gift baskets, as well as party favors for different events and occasions."
Smith added, "Ohta and Magarin, the Sugar Mamas, are amazing! They have a really good product and work hard. The Sugar Mamas utilized MEDB's free one-on-one business consultations to work out their cost to manufacture their products, cash flow, the best price to charge, and their manufacturing capacity. The Mamas are an example of a Maui-based food entrepreneur doing it right. I encourage all entrepreneurs to explore MEDB's free business assistance services and their workshops, and to attend the 3rd annual Hawaii Small Business Conference in 2019."
Maui is fortunate to have MEDB providing amazing services supporting entrepreneurs, allowing us to see the bigger picture, be more business minded, and see that our dreams can become a reality. Come see us at the MIMCF!
Leanne Ohta and Ana Magarin, Maui Sugar Mamas