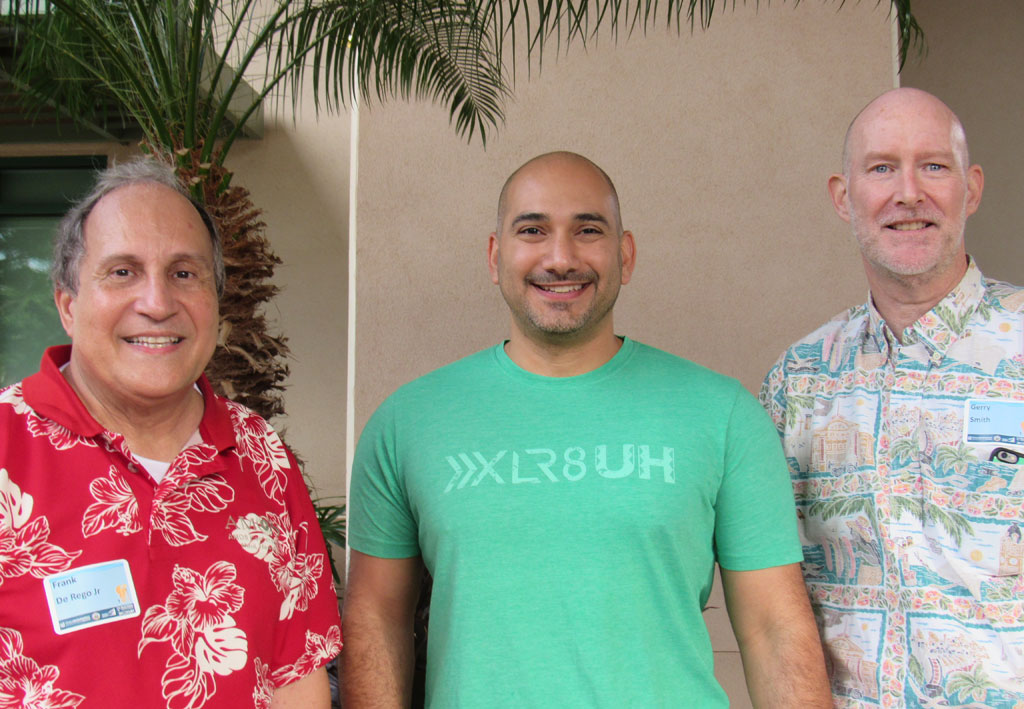 In February, Maui Economic Development Board (MEDB) offered two power-packed workshops in preparation for its Pitch Bootcamp on May 16 and Startup Weekend Maui, May 19-21, 2017. Both workshops provided attendees with tips on how to launch successful ventures and strengthen their finances. Entrepreneurs and small business owners who were interested in learning how to run a business more profitably, build business skills, and avoid the mistakes that cause businesses to fail were drawn to MEDB's first workshop, Pinching Your Pennies: Finance for Entrepreneurs.
"There's method to the madness when it comes to running a business and a key component is understanding one's financials," said workshop presenter Gerry Smith, MEDB's Director of Business Development. "This includes watching the bottom line. You should know all of your costs, both fixed and variable, and how these different components figure into the big picture. Only when you understand your costs can you begin to control them."
Ian Elumba, co-founder of Kohola Brewery in Lahaina, noted that a strong financial awareness from the start builds a strong, growing business. "We're a year-old business and appreciate MEDB's workshops that teach us about profits, costs and the simple but important things to run a prosperous business."
The second workshop, Business Model Canvas & Lean Startup Overview, was led by Omar Sultan, founder and managing partner of Sultan Ventures and XLR8UH. He touted the many benefits of the Lean Startup methodology, a scientific approach to creating and managing startups and growing businesses. "We hope participants benefit from the Lean Startup approach to help them think through the steps it takes to launch a successful business," said Sultan. "With this method, new information can allow the entrepreneur to re-evaluate his original hypothesis and constantly learn to improve the business. The Lean Startup process is critical to establishing a strong foundation, providing tools to test a vision continuously, and helping to avoid wasting money, resources, and time." For more information or to register for MEDB's Pitch Bootcamp and Startup Weekend Maui in May, visit http://www.up.co/communitites/usa/maui/events.
The forthcoming Pitch Bootcamp and Startup Weekend Maui are part of a global grassroots movement of active and empowered entrepreneurs with various skill sets who are determined to learn the basics of founding startups and launching successful ventures.
Gerry Smith, MEDB Director of Business Development