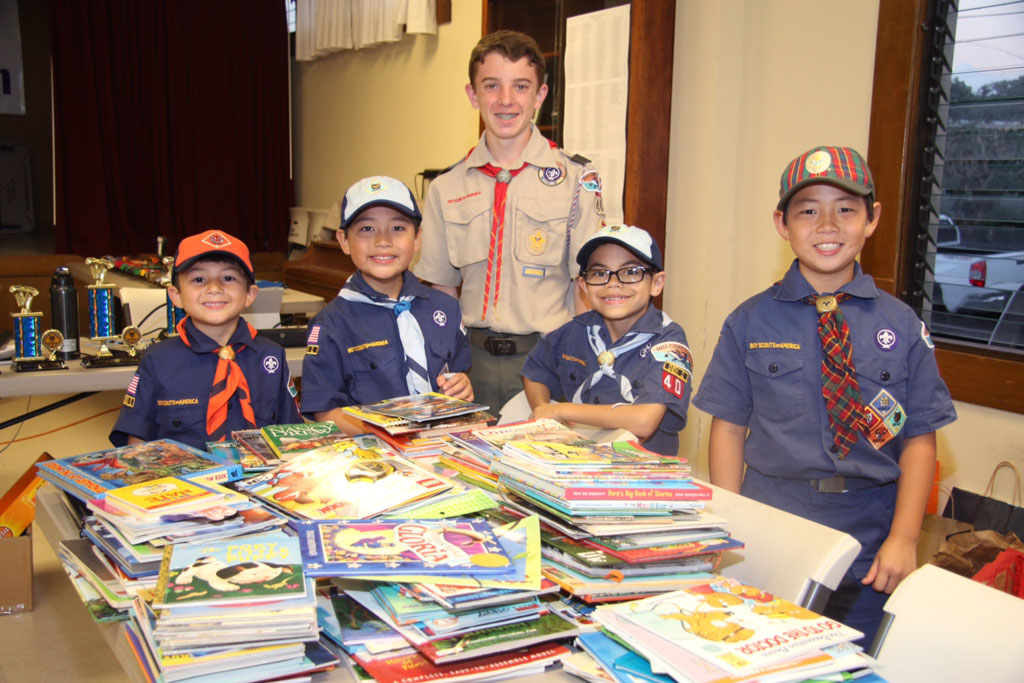 Jonathan Kamehanaokala Merchant, a 9th grader at Seabury Hall, has loved to read for as long as he can remember. For his 11th birthday party, he decided he didn't really need any presents. "My parents and I talked about how my bookshelf was overflowing," said Merchant. "I thought it would be a great idea to ask family and friends to bring gently used or new books for children, preteens, and young adults to donate, along with my books, to those in need."
Merchant's mom, Shelley, contacted Laks Abraham, former President and CPO of the Maui United Way, who suggested that he donate the books to Book Trust Maui. "The first year, 2014, I collected 250 books at my "birthday book-giving bash," Merchant noted. "For my 12th and 13th birthdays, I collected another 400 books for a total of 650 books donated and distributed to children with the help of Maui United Way."
This year for his 14th birthday he wanted to collect another 350 books to reach 1,000 books over the four year period. Because he is also a Boy Scout with Troop 40, he thought collecting books would be a great community service project and way to gather more books.
Merchant contacted Cub Scout Pack 40, which he was in when he was younger, and made arrangements to go to one of their Pack meetings to collect whatever books the scouts wanted to donate. With the help of his Cub Scout friends and others who heard about his project, he collected another 750 books! With the assistance of Laks Abraham and the Maui United Way, all the books were donated to PATCH (People Attentive to Children), which gives away books to families and children.
"I have now collected around 1,400 books and donated them all to charity," Merchant explained. "It would not have been possible for me to donate all these books without community help, so I would like to thank everyone for all the work they have done gathering and sharing their favorite books with me."
I hope these books inspire other kids to love reading as much as I do!
Jonathan Merchant, Seabury Hall 9th grade