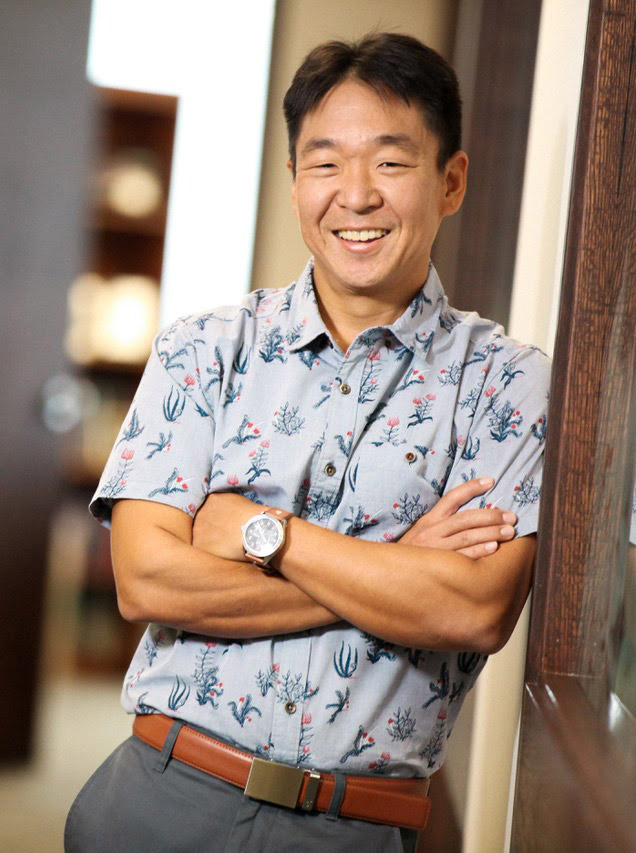 Over the last 12 years, Aaron Kagawa has shared his expertise with over 1,000 students on Oahu. Kagawa is the co-founder of Altino Coding and Product Manager at a global technology startup, Kentik Technologies Inc. Recently, coordinating with Maui Economic Development Board, he decided to branch out to the other islands to explain his career to interested students. "My goal is to work with STEM (science, technology, engineering, mathematics) teachers and students to bring engineering into the classrooms. I want the students to realize that they too can do what I do, if they put their minds to the task."
An experienced software engineer, Kagawa has been heavily involved in STEM education and nonprofit work. Most recently, he helped kickstart the Altino Coding effort, training Hawaii's educators in computer science. Kagawa also volunteers his time as technical lead towards cultural and technology efforts like Native Stories, a nonprofit audio content platform and production focused on authentic stories and experiences. Also, he has extensive experience in startups that have grown valuations and received venture capital investments.
"Software Engineering is a growing field that puts engineers in the coolest companies in the world solving the hardest problems in the world," Kagawa said. "I have been traveling to schools across Hawaii to talk to students about software engineering explaining that if I can do it, then they can. When I was a kid, I never thought I would be a software engineer. I did not learn about coding till I was a sophomore at the University of Hawaii. I finally chose computer science, which at first I struggled with. I did not think I was smart enough, but I didn't give up. I studied hard, practiced, and asked a lot of questions. After a while I started to understand coding. Plus, I realized that my skills in communication, teamwork, creativity, and thinking outside the box actually mattered in coding. I want all students to know that with hard work they can also have this great job in their future."
The most important things to becoming a successful software engineer are working hard and believing in yourself. And never give up!
Aaron Kagawa, Product Manager, Kentik Technologies Inc., Co-founder of Altino Coding