Presented by the Maui Economic Development Board (MEDB), the 22nd Advanced Maui Optical and Space Surveillance Technologies (AMOS) Conference, was hybrid this year, having both in-person and virtual components. The premier technical conference in the nation devoted to Space Situational Awareness (SSA) and Space Domain Awareness (SDA), offered a cross-section of government, academic, and private-sector participation to help foster dialogue and international collaboration.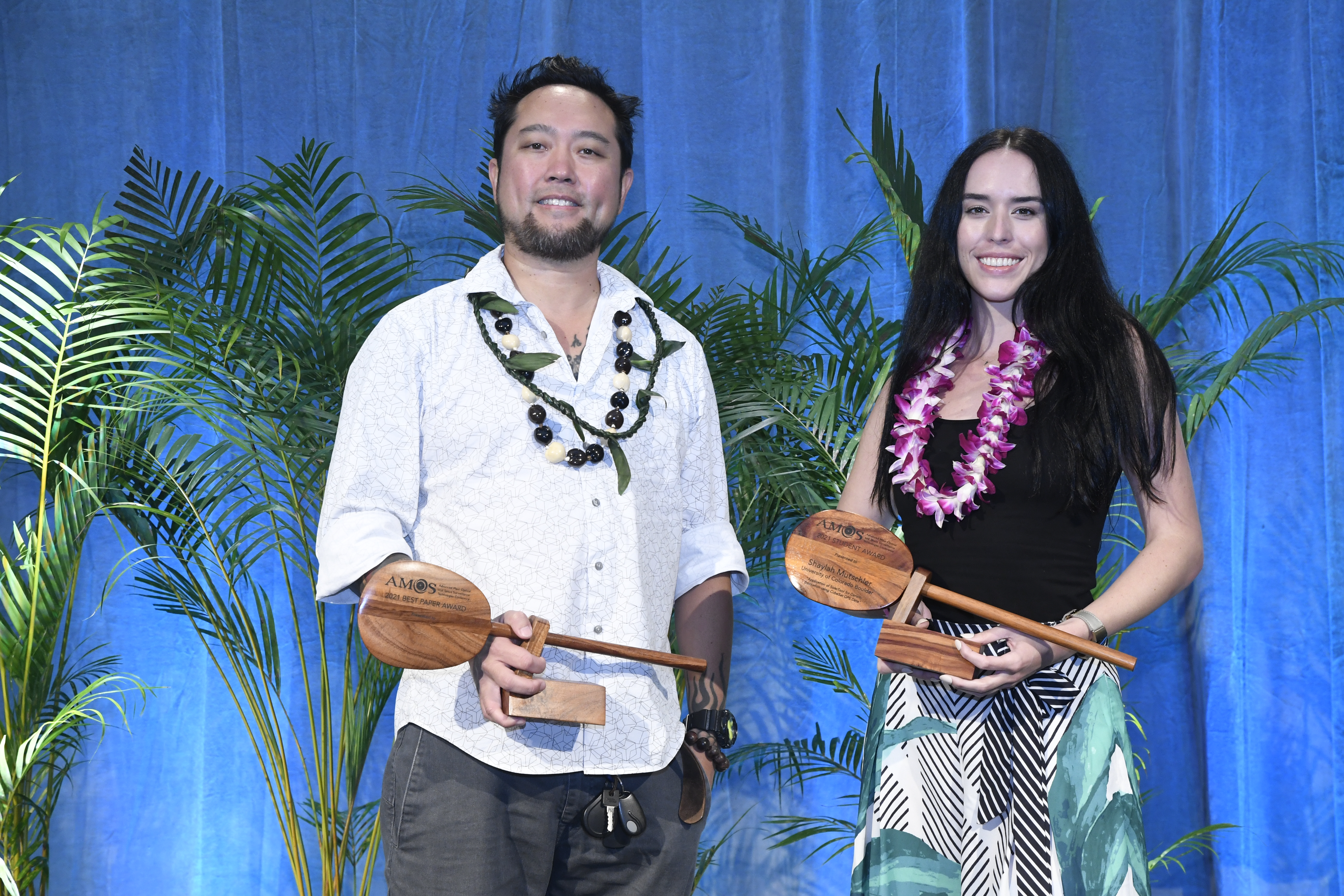 "Thanks to the meticulous health and safety planning by our MEDB Conference Team, we were able to move forward," said Leslie Wilkins, MEDB President and CEO. "The health and well-being of participants was our highest priority while maintaining the important dialogue and networking opportunities the AMOS Conference is known for. This year, having a hybrid conference allowed our international partners to participate in building collaborations, partnerships, and protocols for good actors in the space domain."
In addition to the technical sessions, the AMOS Conference included keynote speakers, SSA policy forums, exhibit sessions, technical short courses and networking events. The policy forums, organized in collaboration with Secure World Foundation, were held after the keynote at the start of each day, of the 3-day conference. These sessions brought together the developers and implementers of SSA capabilities and the architects of SSA policy to explore international issues related to space sustainability.
In collaboration with the American Astronautical Society (AAS), the AMOS Conference provided participating authors the opportunity to be published in the peer-reviewed Journal of Astronautical Sciences. At the close of the conference, AAS recognized outstanding efforts by presenting an award for Best Student Paper to Shaylah Mutschler, University of Colorado, Boulder and Best Paper to Maui resident Dr. Channing Chow II, founder and CEO of Cloudstone Innovations LLC.
Chow reflected, "On behalf of myself and my coauthors, we were honored to receive the 2021 AMOS Conference Best Paper Award. We are humbled to be selected amongst a host of such high-quality papers. The AMOS Conference brings together a truly unique juxtaposition of academia, industry, and government working collaboratively towards space safety, security, and exploration. Every year AMOS provides the opportunity to share innovative concepts, challenge stagnant norms, and showcase the latest advances in research and development."
Space is indispensable to every aspect of daily life. During a live virtual SSA Roundtable preceding the AMOS Conference, experts addressed the current growth of objects in space and the long-term sustainability of the space environment.
Leslie Wilkins, President and CEO, MEDB