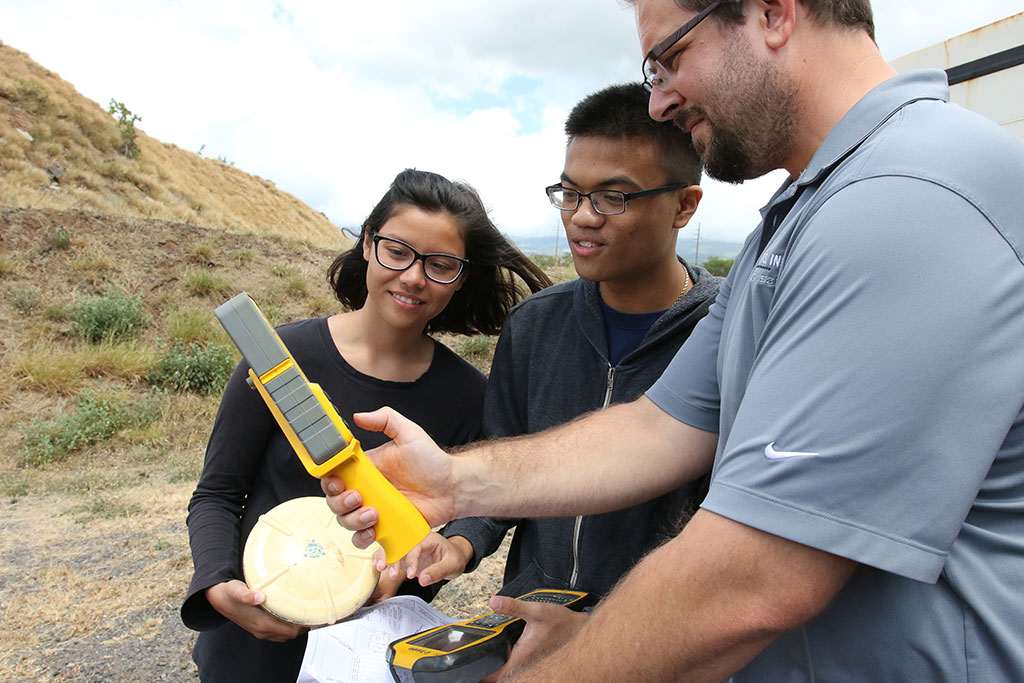 The STEMworks™ Summer Internships, created by Maui Economic Development Board's (MEDB) Women in Technology Project (WIT), provided high school and college students with a dynamic six-week program at host organizations throughout the state. Interns and companies both benefitted as industry mentors offered invaluable knowledge, advice, and career insight to the aspiring young STEM (science, technology, engineering and mathematics) and Agriculture students.
"Through WIT's STEMworks™ Internship program, students had a unique opportunity to explore technical and professional development, and gain confidence in their ability to be a STEM professional," said Denissa Andrade, WIT Program Assistant. "Interns also participated in WIT's weekly webinars to help them develop college preparatory and career readiness skills."
At this year's Showcase Presentation student participants highlighted their experiences with their host company mentors. Using software such as Autodesk Civil3D to model engineering design, interns Jett Bolusan from Maui High School, and Sophia Davis from Kihei Charter School, explained how they aided Goodfellow Brothers Inc. (GBI) in developing infrastructure here in Maui County. "Land surveying is a vital part of the construction process," said Bolusan and Davis. "Before construction can begin, the land must be accurately measured and matched to the designs of engineers. During our internship we learned how to read blueprints and design plans and essentially helped GBI in the various steps that lead up to land development."
Kevin Clarke, Principal Surveyor at GBI and mentor, said, "This program is of great importance to the young and upcoming STEM professionals of tomorrow. When I was in high school no one showed me how the complicated concepts in physics and mathematics could have a meaningful effect on my career path and daily life."
The significant achievements of MEDB's internship program and other K-Careers Workforce and Business Development initiatives will be on display at its Annual Ke Alahele Dinner and Auction: Pathways to Our Future on August 26, 2017. For more information you can call (808) 875-2300 or visit MEDB's website: http://www.medb.org.
MEDB is extremely grateful to our industry partners across the state for their investment in Hawai'i's STEM workforce.
Denissa Andrade, WIT Project Assistant