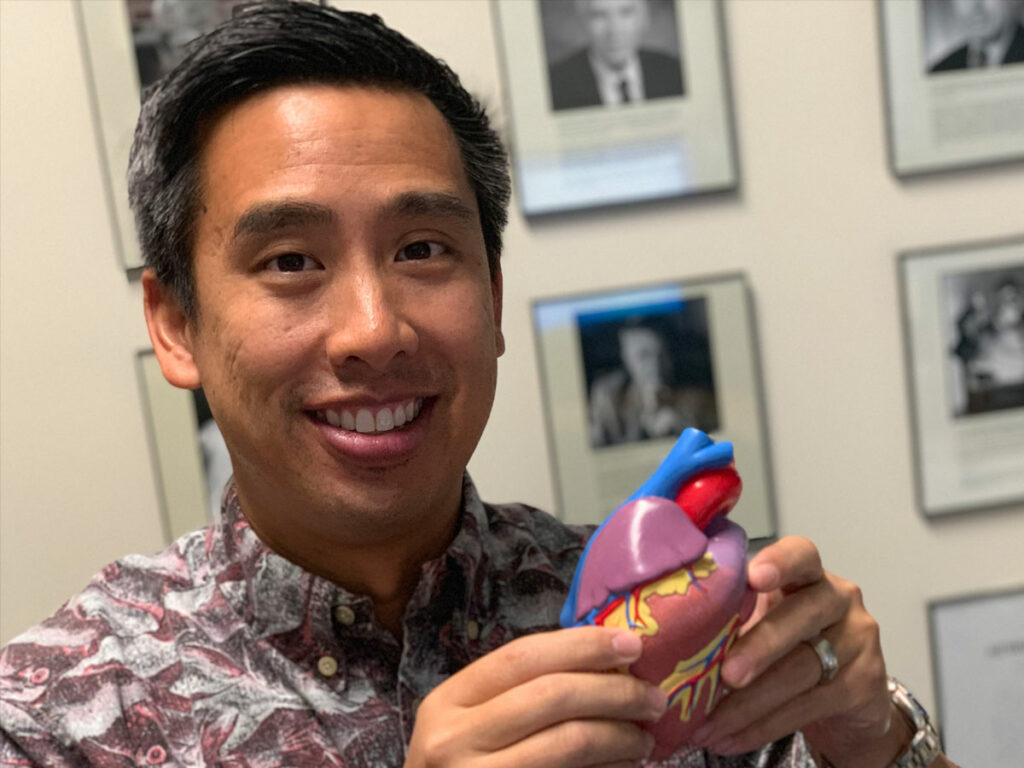 Maui Economic Development Board's STEMworks™ Program and the Maui County Healthcare Partnership recently presented a STEMworks™ Live Webcast. Approximately 330 Maui County students logged into the virtual program to hear five local and national STEM (science, technology, engineering, mathematics) professionals discuss career pathways in healthcare.
"Building an online learning platform where students and teachers have the ability to connect with the future workforce is an amazing opportunity," said Lalaine Pasion, STEMworks™ Project Manager. "This technology can have a fundamental and meaningful impact on our generation. There is a tremendous need for healthcare workers, locally and globally. Bringing information about numerous career opportunities into the classroom is a way to introduce students to the field and the tools to achieve their dreams."
The line-up of presenters included, Dr. Kimble Poon, a cardiologist and electrophysiologist from Kaiser Permanente; Dr. Kelley Withy, professor at UH John A. Burns School of Medicine and Director of the Hawaii Pacific Basin Area Health Education Center (AHEC); Leomer Domingo, Health & Safety Trainer; Kristin Mills, Public Health Educator, Maui Department of Health (DOH); and Benton Turner, Pacific Cancer Institute.
"Every year our understanding of the heart improves, and we learn better ways to treat our patients," said Dr. Poon, while explaining to the students how the heart works, what an electrocardiogram does, and how and why different pacemakers are used. "Medicine is a skill that takes self-discipline," he said. "However, the rewards of helping the community are priceless."
At AHEC, Dr. Withy provides educational outreach, recruitment, and training to over 3,000 students a year. "Anyone who wants to be a doctor or healthcare professional, my office helps you," she said. Kristin Mills, DOH, explained, "Public Health is applied science to create a healthy community. We must care for our body, mind, and spirit." Parker Kahoohanohano, a Kihei Charter School 4th grader commented, "I liked learning about being healthy. Plus, I learned what steps to take to get into the military and attend college, the importance of CPR and first-aid training, and about careers in healthcare. Thanks MEDB!"
I've always been motivated by a passion for learning and a desire to serve, so medicine and teaching was a natural fit for me. STEMworks™ Live is a great way to introduce students to available opportunities.
Dr. Kimble Poon, Cardiologist and Electrophysiologist, Kaiser Permanente