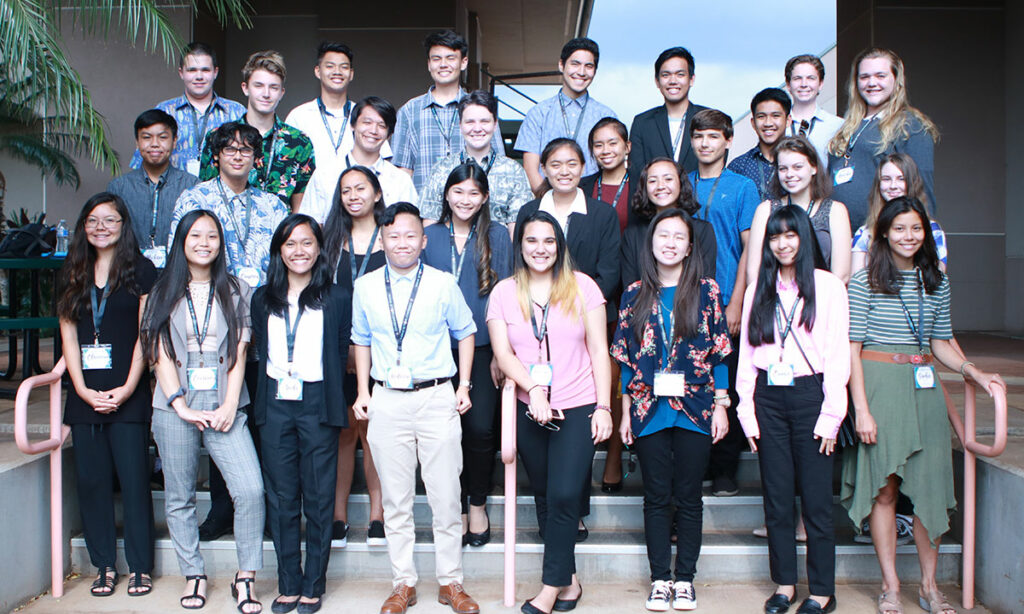 The STEMworks™ Summer Internship, the flagship program of the Maui Economic Development Board's (MEDB) Women in Technology Project (WIT), provides work-based learning opportunities that help build critical and creative thinking. The internship program prepares students for a STEM (science, technology, engineering, mathematics) career by providing real world opportunities to develop meaningful projects. STEMworks™ students are matched with a host company based on the company's project needs, and the skills of the student.
Summer internships in 2019 will run from June 10 through July 18 and applicants must be STEMworks™ participating high school students. Students can apply from March 18, 2019 and until May 9. Students will be notified of their application status by May 17. For more information, go to http://stemworkshawaii.org/internships Last year, thirty-one high school students representing the most promising STEM  talent across the state presented their innovative projects at the STEMworks™ Summer Internship Showcase, highlighting the experiences they had with their host company mentors.
Hadassa Ballarta, Maui High School, interning as a programmer at Air Force Research Laboratory (AFRL), said, "My project with AFRL consisted of scripting a planetarium presentation that incorporated the culture of Polynesian way-finding. In doing so, I was able to learn a new programming language and gain a better understanding of the stars above us and, overall, our universe.This internship has made me aware of new job possibilities and fields that I never knew existed!"
Tehya Purdy-Yamane, King Kekaulike High School, interning as a GIS specialist at the MEDB-Maui County Healthcare Partnership, said, "For my STEMworks™ Internship I worked with data from different Maui County medical facilities and compiled them into files that would later be uploaded and imported to a medical map as data points on ArcGIS. My mentor and I created a story map that is easy to operate and understand when someone is looking for a certain medical field, being anything from physical therapy to hospice."
MEDB's summer internships were enhanced with weekly professional speakers and training sessions as well as STEMworks™ "LIVE" webinars designed to inspire and build student's professional skills.
Lalaine Pasion, WIT Project Manager