Maui Economic Development Board (MEDB), the Small Business Association (SBA) and the Women's Business Enterprise Council (WBEC) are collaborating to introduce local businesses to networking platforms that hold the potential for new opportunities. One platform is SBA's Minority Owned Small Business (MOSB) which includes Women Owned Small Business (WOSB) and Veteran's Owned Small Businesses. On Wednesday July 8, at 10:00 am, MEDB, SBA, and WBEC-West will host a virtual seminar with Dr. Pamela Williamson, President and CEO of WBEC-West, (pictured) and Wayne Wong, Director, Hawaii Small Business Development Center, Maui. The mission of the WEBC is to increase economic vitality in the communities that are served.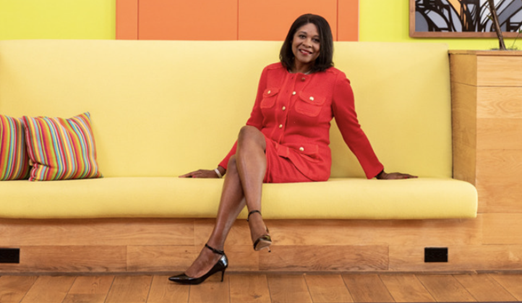 Dr. Williamson has been a dedicated senior leader for over twenty years. Her extensive experience in developing and implementing innovative alliances with key stakeholders has enabled the organizations to reach new levels of growth and stability. Williamson's ability to lead and empower staff members creates a strong team environment that filters throughout the entire organization. She envisions a promising future for WBEC-certified women-owned businesses, and takes an active role in facilitating connections between corporations and women business enterprises.
"Women-owned businesses make up the fastest-growing segment of the national and international business world," said Williamson. "That is just one reason why WBEC-West is dedicated to helping navigate the certification process. We go through a rigorous and stringent certification process to confirm that the business is owned, managed, and controlled by a woman or women. Additionally, we gained access to over 9,000 other WBEC-certified businesses to network and partner with on joint venture opportunities."
Leslie Wilkins, President and CEO of MEDB, observed, "The benefits of being a certified women-owned business are considerable, opening new opportunities in sales and revenue streams." Businesses can get certified by being 51% owned and operated by women, minorities or veterans in order to qualify for special consideration in government and private contracts, and to participate in a sponsor company's Vendor Diversity Program. Disney, Intel, AT&T, Major League Baseball, MGM and other companies have requirements for a certain percentage of purchases from vendors of diversity.
Forty percent of all businesses in Hawaii are women-owned, meaning there is a lot of untapped potential for women to take advantage of certification. What have you got to lose? Join us for this event, and visit www.medb.org for details.
Leslie Wilkins, President and CEO, MEDB