Sean Na'auao, multiple time winner of the prestigious Nā Hōkū Hanohano Award, is the concert headliner on Friday, June 30 at The Shops at Wailea. The live performance will take place from 5:30-7pm to benefit Hospice Maui, a nonprofit organization dedicated to providing care to local families experiencing a bereavement state. Na'auao, a multi-talented performer, is one of Hawaii's most beloved artists. A singer, musician, producer and composer, he started his professional musical career following high school, as part of Mana'o Company. His solo career started with two releases, "Giving Something Back" and "Hawaiian Living," in the mid-1990s.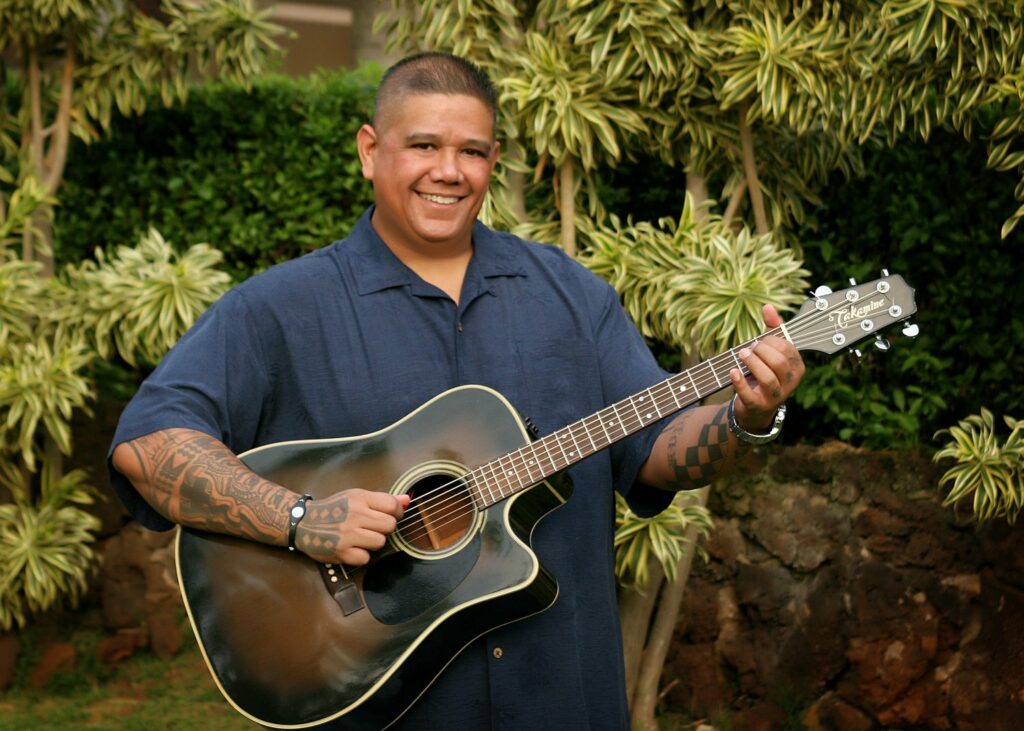 "I always remember where I came from and keep to my roots," Na'auao said. "Life is about learning and celebrating wisdom through experiences and kupuna. I find inspiration through my ancestors, while perpetuating the Hawaiian music for all generations. Hospice Maui provides an extraordinary service in our community and I am happy to perform a concert to benefit them. It's truly about giving something back."
Diana Whitt, General Manager and Vice President for Property Management of The Festival Companies, said, "We are excited that the one-and-only Sean Na'auao will help us celebrate the start of summer with an incredible performance. We also want to invite our guests to meet the Hospice Maui team and learn how together, we can continue to make a difference in our community."
At the concert, guests will have the opportunity to learn more about Hospice Maui, the variety of resources they offer, and ways to give back to the organization; including Hospice Maui Hale and palliative and bereavement support. The Hospice Maui team will also discuss community outreach opportunities where interested guests can receive educational support, be part of the discussion on how to provide compassionate care through volunteering, or make a donation.
"We are so grateful for the support of our community, the inspiring dedication of our entire Hospice Maui team, and The Shops at Wailea for being a trusted platform for us to share our efforts," said Melanie Dwyer, CEO of Hospice Maui. "Together, we will continue to provide compassionate, high quality hospice and palliative care services to those in need."
I dedicate my music to the people of Hawaii with the hope that it can inspire a love of their origin and roots. Let's support Hospice Maui together. Sean Na'auao, Multi-Nā Hōkū Hanohano Award Winner