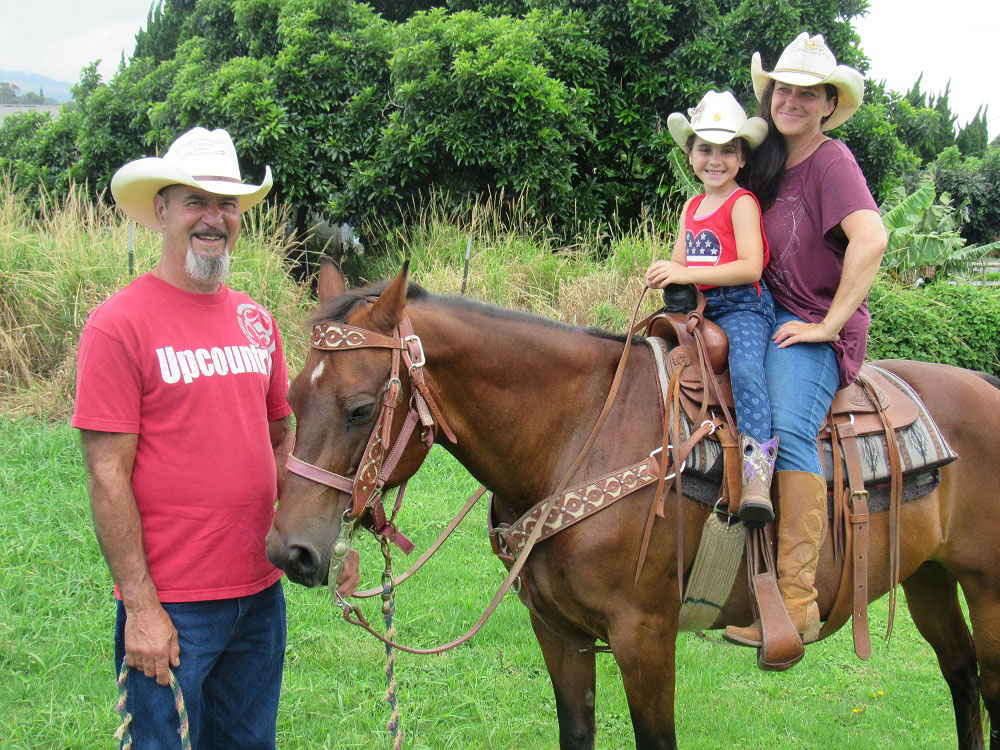 On September 29, Maui's 25th annual "Saddle Up" St. Jude Trail Ride will take place. The spirited 10-mile ride begins at 9 a.m. It goes from Thompson Road to the Fleming Arboretum in the Pu'u Mahoe cinder cone, through private lands of Ulupalakua and OW Ranch. Horse and riders arrive at 8 a.m. at the Haleakala Ranch corrals on Thompson Road in Ulupalakua.
Thompson Ranch has organized Maui's annual St. Jude's Trail ride since 1992. "Having brought more than $360,000 in donations since our first ride in 1992, we feel compelled to continue our support of this charity that helps save the precious lives of children around the world," said Toni Thompson, of Thompson Ranch. "St. Jude's Children Research Hospital leads the way in understanding, treating and defeating childhood cancer and other life-threatening diseases. The money raised by events like this help ensure families never receive a bill from St. Jude for treatment, travel, housing or food."
Treatments invented at St. Jude have helped push the overall childhood cancer survival rate from 20% to more than 80% since it opened more than 50 years ago. St. Jude freely shares the discoveries it makes, and every child saved at St. Jude means doctors world-wide can use that knowledge to save thousands more children. "We have all been affected by cancer in some way or another," said Thompson. "This event allows our community to come together to help push the childhood cancer survival rate to 100%. We encourage the whole community to donate to this extraordinary cause."
A rider in this year's Saddle Up, Taryn Bernabe from Makawao, said, "St. Jude is unique. Consistent with the vision of founder and entertainer, Danny Thomas, no child is denied treatment based on race, religion, or money. Thomas opened the doors to St. Jude in 1962 with the dream that 'no child should die in the dawn of life.'"
Bernabe concluded, "It's the most beautiful ride ever! The participants are riding above the clouds and looking down on the whole island." For more information, call Thompson Ranch at (808) 878-1910.
The lunch is always incredible too! Riders are treated with the traditional cowboy stew made by Uncle Joe and his wife, Aunty Gwen De Rego. There will be door prizes and awards.
Taryn Bernabe, St. Jude "Saddle Up" Rider