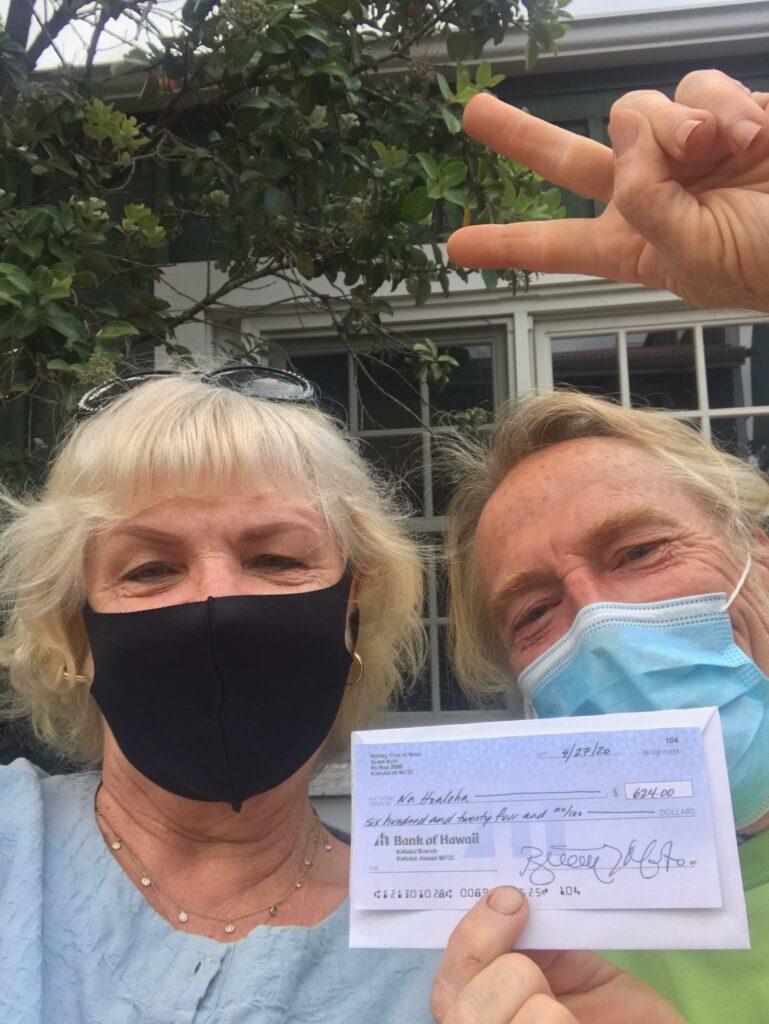 Rotary International District 5000 announced the award of $31,000 in grants to Hawaii Rotary clubs to support COVID-19 relief projects. The Hawaii District 5000 funds come from dues and donations from club members across the islands. Funds that were budgeted this year for conferences, training and travel have been re-allocated to these COVID-19 grants. The clubs are using these grants to work with Hawaii nonprofit community partners to provide COVID-19 relief.
"Rotary is about helping people in our local communities," said Eric Kaler, District Governor of Rotary in Hawaii. "We are mobilizing and re-deploying funds to enable our Hawaii clubs to do even more to provide relief for people impacted by the COVID-19 pandemic."
In addition to the grant, the clubs collectively contributed a supplemental $3,600 for projects. The Rotary Club of Lahaina Sunrise procured and assembled masks and other personal protective equipment for medical workers on Maui. The masks were sourced from Min Plastics, a Honolulu company with more than 70 years of fabrication experience, who began producing face shields in response to the COVID-19 pandemic.
Dr. Bridget Bongaard, Rotary Club of Maui President, said, "Our club has successfully transitioned from being a traditional club that meets at a local restaurant each week, to one that is able to meet and plan using Zoom conferencing. We choose a different community project each month that we all support and serve. Recently, we delivered a grant check to Na Hoaloha, a nonprofit that provides essential services to the elderly in our community, such as transportation, and currently a virtual volunteer program as well. Na Hoaloha used the funds to provide nutritious hot meals for their kupuna. Rotary supports numerous organizations like this in the community."
Rotary clubs across the islands are staying actively connected during the pandemic using online meetings, social media, and email. Club members are volunteering to sew face masks, shop for supplies for kupuna, deliver food, provide financial information, and support food banks and programs in their local communities. Bongaard concluded, "It is so important to have the support of community organizations like Rotary in the face of this pandemic."
Rotary members have created Facebook groups for "Care-mongering" on their islands. These groups are open to the public and serve to connect people and resources for COVID-19 pandemic assistance.
Bridget Bongaard, President, Rotary Club of Maui