In celebration of their 30th anniversary in 2021, the Fairmont Kea Lani in Wailea launched Rooted in Aloha, a reforestation initiative in partnership with Skyline Conservation. Their goal, to plant native trees along the slopes of Haleakala, will help educate locals and visitors alike about Maui's precious eco-system, its natural beauty, landscape, and history.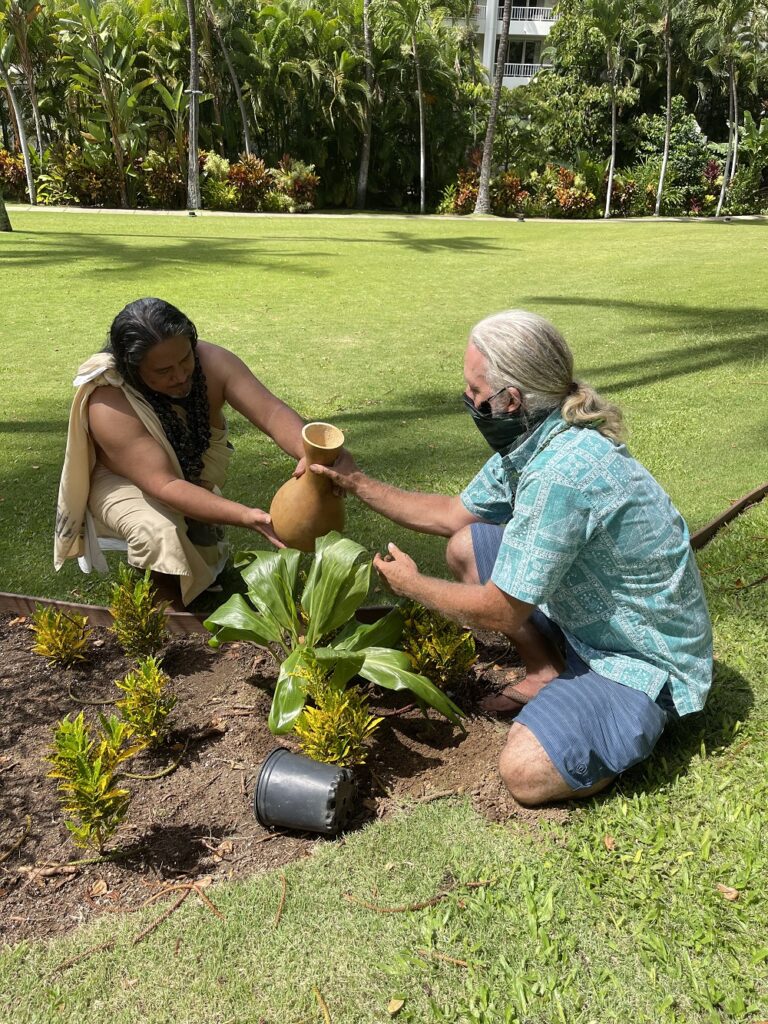 "Friends, family, and guests are welcome to join in our Rooted in Aloha initiative by sponsoring trees and planting seedlings that will be nurtured in the resort greenhouse and later planted on Haleakala," said Michael Pye, Fairmont Kea Lani Area General Manager. "The Rooted in Aloha program is part of the resort's long-standing history of prioritizing conservation of natural resources and community service to Maui. It focuses on three pillars: Mālama ʻOhana─supporting the welfare of the community, Mālama Maui─protecting native resources, and Mālama Pono─reducing environmental impact."
To introduce the project, Fairmont Kea Lani planted the beautiful ʻŌhiʻa Grove at the resort and completed an installation of a Native Forest Display in the lobby, together with a Hawaiian blessing of the areas. "The Native Forest Display showcases higher-elevation trees including Koa and ʻŌhiʻa, along with Palapalai ferns to demonstrate the biodiversity of the forests," Pye explained. "The seedlings will grow in the resort greenhouse until they reach a viable size, at which time they will be permanently planted in Pōhakuokalā Gulch at Skyline Conservation. When we plant 100 or 200 trees, we are not simply 'gardening' for aesthetic purposes. We are installing a regenerative forest system that will get better over time if we do a good job of managing during our tenure."
Joe Imhoff, Conservation Manager at Skyline Conservation, noted, "Planting trees and shrubs in this restoration area will be most impactful when this sanctuary forest is eventually considered 'old growth'. The Rooted in Aloha program, through education, fundraising, and voluntourism, is geared toward all who truly care about the future of Maui's sustainability and want to give back. The program is directly supporting an ambitious mission to protect what remains of rare and endemic plants in Kula for future generations."
The trees planted will include Koa, ʻIliahi (Sandalwood), 'Aʻaliʻi and ʻŌhiʻa. To support the health of these trees, other native plants including Māmaki, Maile and Hala Pepe will also be planted to encourage the biodiversity of the area.
Michael Pye, Fairmont Kea Lani Area General Manager