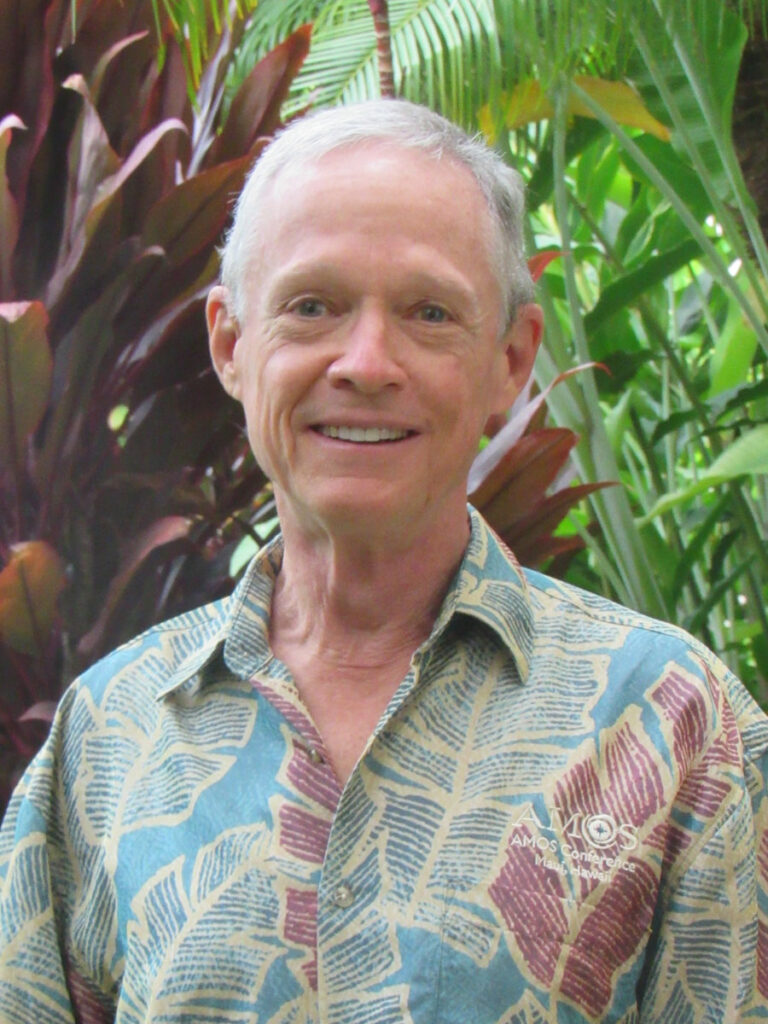 Maui resident Dr. T.S. Kelso has been tracking satellites for over 35 years. Kelso serves as a Senior Research Astrodynamicist and Space Data Center Operations Manager for the Center for Space Standards & Innovation at Analytical Graphics, Inc. (AGI). Throughout his career he has supported the space surveillance community by providing educational materials and data to satellite users around the world.
"My main job is running the Space Data Center, where we screen 748 satellites for 30 satellite operators from many nations," Kelso explained. "We are screening these satellites to identify close approaches with other satellites and all the debris up there. Right now, there are 2,000 operational satellites in Earth orbit, and we track over 17,000 objects larger than 10cm. The real challenge is filtering through the hundreds of close approaches we see each day, so that the operators can focus on how to move in time to avoid a collision."
AGI is a big supporter of education and has been a key sponsor for the annual Advanced Maui Optical and Space Surveillance Technologies Conference (AMOS) Conference, a program of Maui Economic Development Board (MEDB). "Not only does AGI sponsor AMOS, but we have hosted a star party each year to introduce attendees to the wonders of the Maui sky," said Kelso. "In addition, we have supported MEDB's STEM (science, technology, engineering, mathematics) programs with free educational copies of our software."
Kelso also operates the CelesTrak website, the world's first private source for orbital element sets and related software and educational materials. The site is visited by more than 350,000 users each day and supports everyone from professionals operating satellites in orbit, to faculty, students, and other researchers investigating the space environment− to individuals who just want to go out to see the International Space Station pass over.
Kelso concluded, "All the safety and security considerations of air and sea travel now pertain to space travel at a vastly enhanced level because the costs and risks are even higher. The event of spacecraft colliding is serious to our global economy and security."
We can move satellites so they don't get hit, and we do that every day. AGI designs software to predict close approaches of satellites. That's my job; that's what I do!
Dr. T.S. Kelso, Senior Research Astrodynamicist and Space Data Center Operations Manager, Center for Space Standards & Innovation, AGI