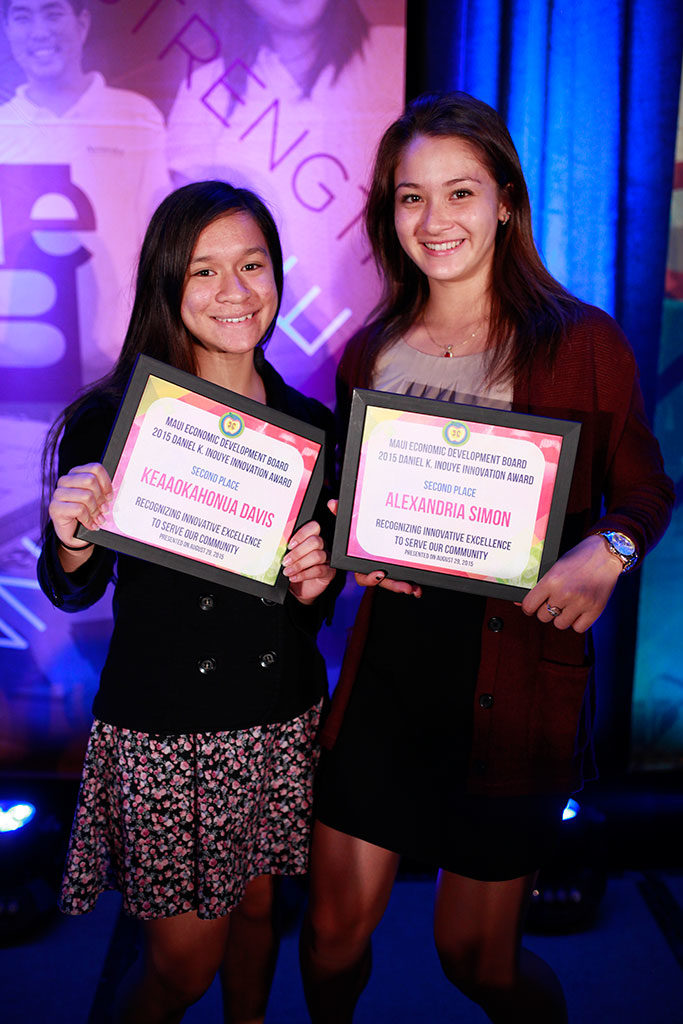 Donors to the Maui Economic Development Board (MEDB) Ke Alahele Education Fund empower students and teachers throughout Maui County. In 2006, MEDB established the fund to strengthen the education-to-workforce pipeline in science, technology, engineering and mathematics (STEM). It offers students access to teaching, tools and experiences that prepare them to adapt to the rapidly changing technology landscape. This past year, for example, robotics teams competed on Maui, Oahu and even the mainland. The fund also prepared students to go head-to-head with national digital media peers. "Thanks to generous businesses and other community stakeholders, we have touched thousands of students," said Jeanne Skog, MEDB President and CEO. "Donors send a clear message to our students of the value of pursuing careers in STEM."
The 2016 Ke Alahele Education Fund Dinner and Auction, "Pathways to Our Future," will be held on Saturday, August 20th at the Fairmont Kea Lani Resort in Wailea. The participating students will share the outcome of the community's investments in STEM projects. The popular "Apples for Education" Silent and Live Auctions will offer many unique items on which guests can bid to help raise funds for the coming school year. MEDB will also announce the 2016 honoree of the Daniel K. Inouye Innovation Award, recognizing the most original use of STEM tools and capabilities to serve and improve the community.
With the endorsement of Irene Hirano Inouye, MEDB established the award in 2013 to honor the late Senator's vision for Maui as an innovation center for the latest scientific and technological advances. "This prestigious award celebrates the application of science and technology to solve challenges around us," said Skog. "Our youth have incredible creativity and we look forward to hearing about their projects again this year."
For more information and reservations for the Ke Alahele Education Fund Dinner and Auction, plus applications for the Daniel K. Inouye Innovation Award, contact MEDB at (808) 875-2300 or visit www.medb.org.
Proceeds from the upcoming Ke Alahele Education Fund Dinner and Auction will go to support MEDB's continuing efforts to advance STEM education in Maui County.