The Maui Native Hawaiian Chamber of Commerce (MNHCoC) presented a virtual talk-story session about Hālau Perseverance. MNHCoC's mission is to promote and sustain Hawaiian culture, nurture a strong community of Hawaiian values, and enhance opportunities for success in business and education.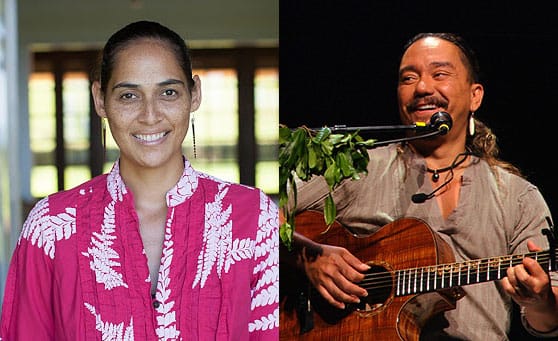 Hālau hula (hula instruction) was discussed by speakers Kumu Hula Kealiʻi Reichel and Kauʻi Kanaka'ole. They talked story about cultural nurturing and endurance from a traditional hālau perspective. Reichel, a world-class performer, best-selling recording artist, and multiple award-winning kumu hula, has been at the forefront of the revival of Hawai'ian culture. Kanaka'ole is a kumu hula trained in the renowned Hālau o Kekuhi with more than 20 years of experience in cultural advocacy. She has 14 years of teaching experience, including 11 years at Hana School.
"Kanaka'ole and Reichel are not only talented and experienced kumu hula, but also successful business and cultural entrepreneurs," observed Frank De Rego Jr., President of the MNHCoC. "They remind us that adaptability in times of tremendous stress and volatility must be rooted in the foundational vision and values of a business, focusing especially on the welfare of others and not oneself alone."
Reichel noted, "In the wake of the inconceivable, such as a global pandemic like Covid-19, cultural education, language, dances and storytelling have long thrived in the hālau hula. The hālau has survived multiple disruptions throughout Hawai'i's history including the deadly epidemics of 1848, being forced underground during the missionary era, World War II, and the advent of industrial tourism. Businesses can learn from the hālau's traditional values, ethics and cultural passion to emerge whole after this pandemic, through life lessons, character building and responsibility."
Kanaka'ole added, "The hālau's mission encourages a deep appreciation of Hawaiian cultural arts, leadership and teamwork skills, and the preservation of our āina. From generation to generation we must encompass many aspects of the cultural lifestyle in a learning environment where creativity thrives with a particular focus on music and hula. Students in the hālau range from keiki to kupuna. They are taught all aspects of traditional Hawaiian values that motivate and inspire them and can be applied in any circumstance."
Covid-19 gave us time for reflection to appreciate and be grateful for all that we have. Hālau perseverance helps us adapt and still retain what is important.
Kealiʻi Reichel, Award-winning Kumu Hula and Recording Artist