Presented by the Maui Food Technology Center (MFTC), the Maui Sunday Market is an expanded island 'ohana. At the core of the MFTC strategy is the goal of encouraging and supporting entrepreneurship among Hawaii's local residents. The Market, supported by the County of Maui Office of Economic Development and sponsored by Alexander & Baldwin, helps to revitalize the community of Kahului while sharing aloha.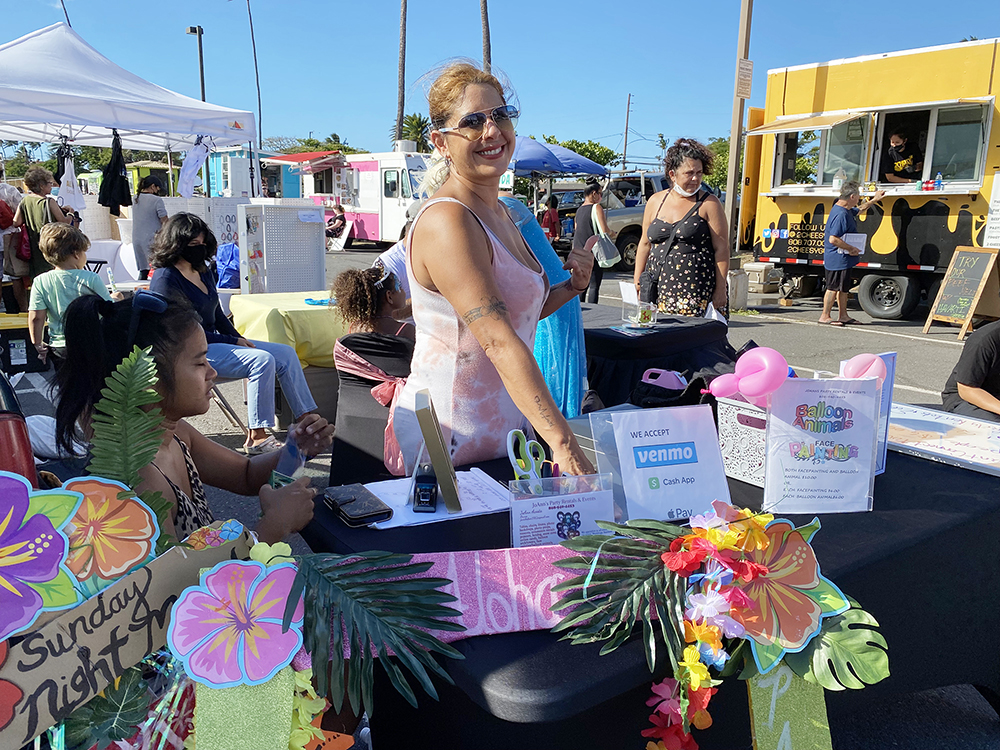 "Events happen all around the island," said Luana Mahi, President of MFTC. "However, in Kahului, weekly community events are a rarity, especially in the evening. With the Maui Sunday Market, MFTC wanted to create an opportunity for locals and visitors alike to gather each week, engage with each other, share stories, and experience the diversity of Hawaii."
One of the goals of the Maui Sunday Market was to create a place to share the creativity and talents of residents, wonderful food, and to absorb each other's genuine aloha spirit in a safe and informal venue. The event draws visitors from the cruise ship that docks in the harbor earlier in the day, as well as visitors from around the island. "Often visitors crave an authentic island experience," Mahi explained. "Our Market offers local foods, products, and live entertainment that especially resonates with this audience. Residents too are attracted to the weekly festivities, making Sunday evening a truly special time to spend with family and friends. Open to the public, with free admission, the event is held from 4pm to 8pm in the parking lot of the Kahului Shopping Center located at 65 W. Kaahumanu Avenue in Kahului."
Mahi added, "MFTC also just opened its new food truck hub, called the Maui STREET Market. This foodie hot spot is located in the south side of the parking lot at 150 Hana Highway in Kahului and is open seven days a week. Our new hub will give residents and visitors the opportunity to 'eat the street', Maui-style, all year-round, take-out or dine-at, with a diverse menu of ono food served with aloha. Attendees will be helping to support local entrepreneurs and the island's economy. Hele Mai, hope to see you there!"
The MFTC team provides a variety of food industry and entrepreneurial services to help small to mid-sized companies grow and succeed through marketing, education and business strategies. Visit www.mauifoodtechnology.org for more information.
Luana Mahi, Maui Food Technology Center