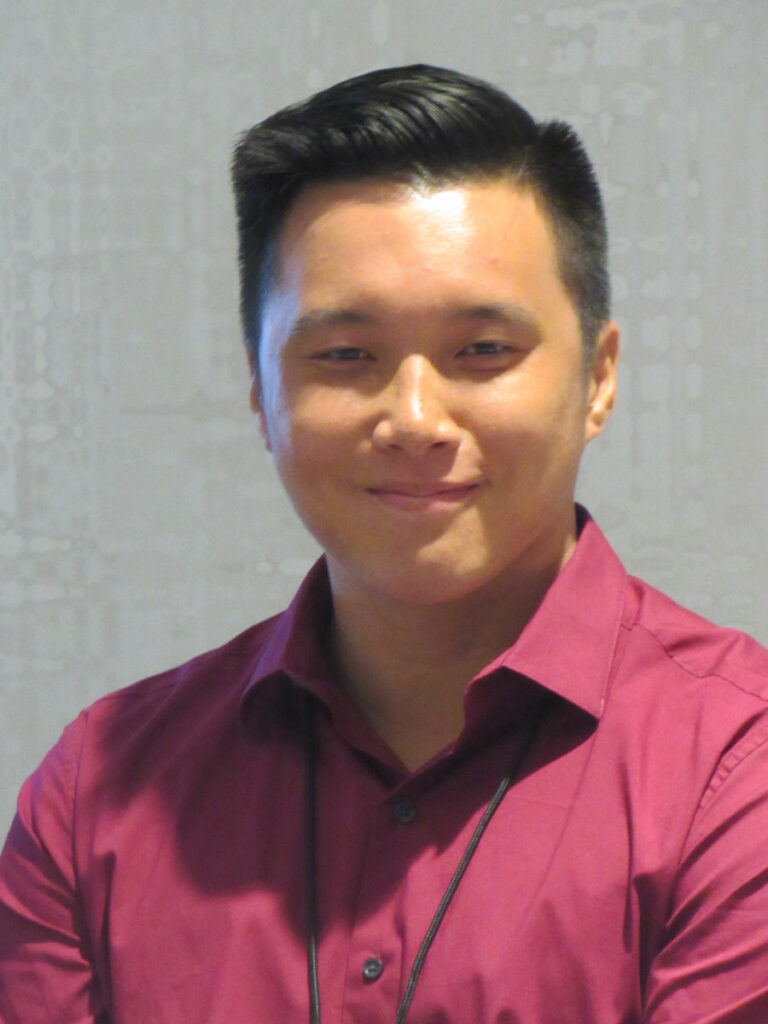 Growing up in Hawaii, Robert Kalei Miller, a geospatial information analyst at the Pacific Disaster Center (PDC) in Kihei, was always interested in learning about geography and technology. His goal was to obtain a college degree in geospatial technologies with the hope of working on Maui, where he grew up. At King Kekaulike High School, under the guidance of Mrs. Emily Haines-Swatek, Miller joined Project EAST−now called STEMworks™, a program of Maui Economic Development Board's (MEDB) Women in Technology Project.
"STEM (science, technology, engineering, mathematics) gave me the opportunity to gain exposure in my interested career field," said Miller. "For three consecutive summers, I was fortunate to work as a STEMworks™ Intern for the PDC, where I developed work skills and professional relationships. I learned more about geographic information systems and I discovered that I could turn my personal interest in geography into a real career."
After graduating in 2013 from Portland State University in Oregon, Miller was offered a full-time position at PDC as a Geospatial Information Analyst. His job directly supports disaster efforts locally and internationally, and is a dream come true for him.
"Through MEDB's STEM programs my career goals and dreams turned into reality," Miller said. "MEDB's educational programs provided me with an opportunity that many local youth continue to benefit from today. It is an honor to continue to work with MEDB and be one of the first recipients of the Jeanne Unemori Skog Leader & Entrepreneur (JUS) Fund. The Fund supports the next generation of visionaries through innovative programs, projects and other initiatives that develop future leaders and entrepreneurs to benefit the people of Maui County"
Miller's JUS award allowed him to attend the two-day EMER-GEN Conference for young professionals, aged 35 and under, in the space industry. "This was a great opportunity to learn from renowned space specialists, network with industry peers, and learn professional skills," he said. "The knowledge and experiences I gained from EMER-GEN will help me with my continued career growth."
MEDB is committed to helping young professionals and students of all ages to achieve their dreams. They are a blessing to Maui County!
Robert Kalei Miller, Geospatial Information Analyst, Pacific Disaster Center