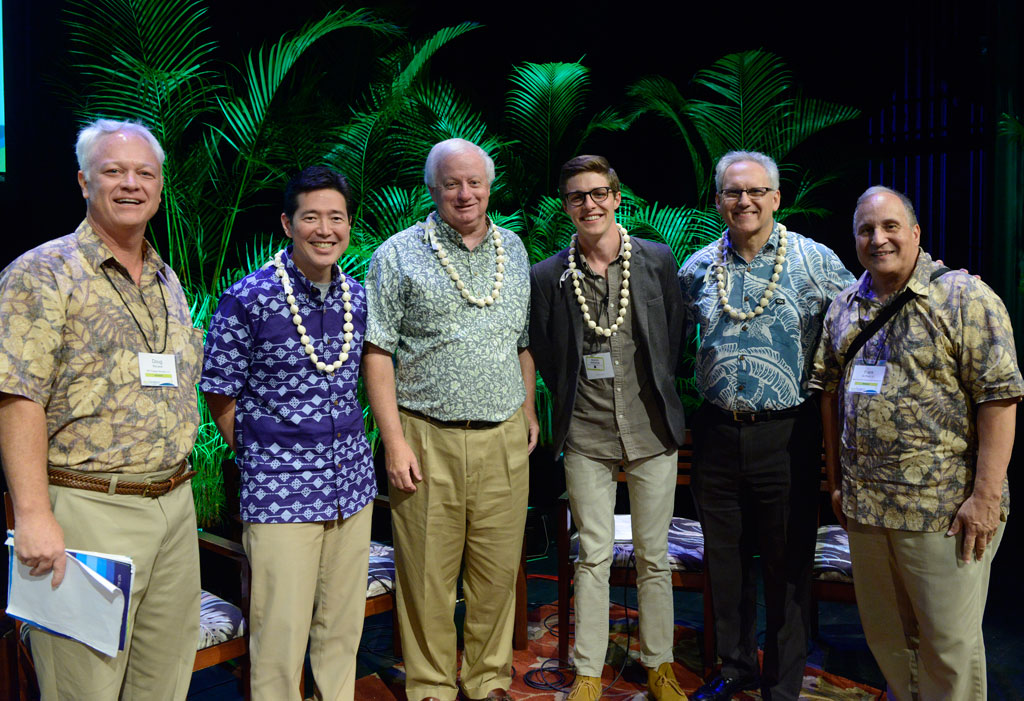 The 2016 Maui Energy Conference, presented by the Mayor's Office of Economic Development and the Maui Economic Development Board (MEDB), focused on the Hawaii Clean Energy Initiative's 100% Renewable Portfolio Standard (RPS), its implications for Hawaii's energy future and the customer. The two-day conference, held at the Maui Arts and Cultural Center on March 16-17, was attended by over 300 participants, including nationally and internationally recognized experts in the field. "The event provided a platform where difficult and often contentious discussions can occur in an atmosphere of mutual respect and in-depth dialogue," stated Frank De Rego Jr., Director of Business Development Projects at MEDB. "The issues around Hawaii's 100% renewable energy portfolio standard are not only technologically complex, but have social, economic and cultural impacts as well."
"Consider MECO's pilot program to pay for 'behind the meter' energy storage on Molokai," said Conference Program Committee Chair Doug McLeod. "Such a proposal would have been inconceivable in the first year of the Maui Energy Conference. The conference and its rebroadcast to the larger community via Akaku has raised the education level in our community so that MECO's customers are presently asking for services like these home batteries." Battery systems store the energy when nature makes it available and allows us to use that energy when we need it. "Storing solar energy is a key to enabling Hawaii to meet their 100% renewable energy goals," said Boris von Bormann, CEO of sonnenUSA. Bormann went on to say that he envisioned a world where clean and affordable energy is available to all by networking systems of rooftop solar coupled with battery storage – an option that is already occurring in Germany.
"The customer is an integral part of a 100% renewable energy future," said Shelee Kimura, Hawaiian Electric's VP of Corporate Planning and Business Development, as the conference discussion turned to the potential impacts for the community of achieving a 100% RPS. For example, can everyone afford the cost of renewable energy? How do we balance the benefits of renewable energy for those households and businesses who cannot afford rooftop solar systems? The conference attracted a broad audience: 21 percent of participants traveled from the mainland or internationally to attend, with 37 percent from Maui and 42 percent from Oahu and other neighbor islands.
The Maui Energy Conference explored the challenges and opportunities in achieving 100% of our electrity generation through renewable energy sources.
Frank De Rego Jr., Director of Business Development Projects, MEDB