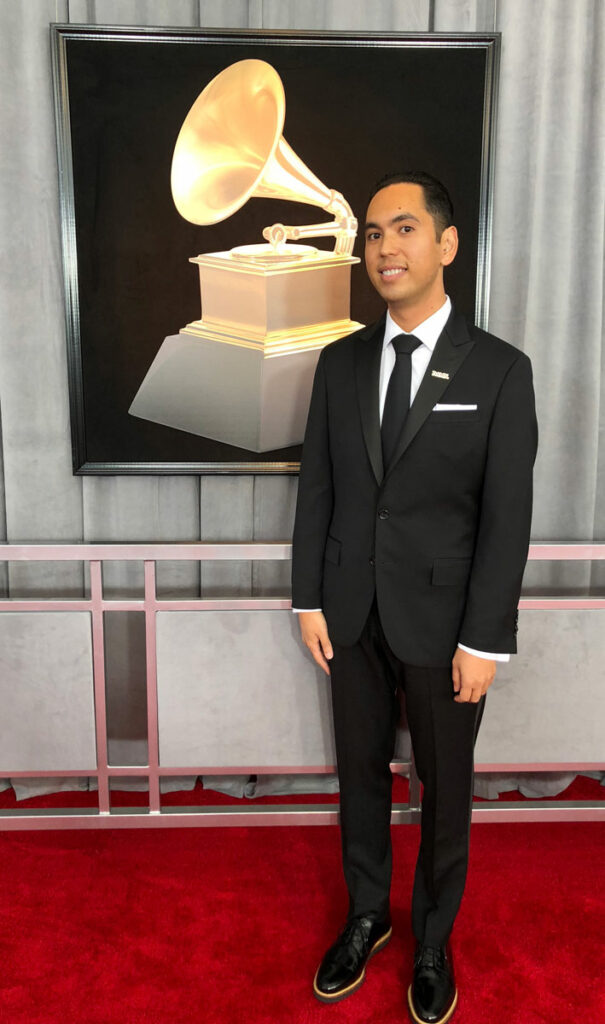 Maui Economic Development Board applauds Maui High School (MHS) 2003 graduate and video producer, Jason Baum, for winning his first Grammy Award. His work on Kendrik Lamar's music video, Humble, was recently honored at the 60th Grammy Award show in New York City. A graduate of New York University's undergraduate film program, Baum works across the country and internationally with an array of clients.
"My journey toward working in the film industry is rooted in my time at MHS," Baum explained. "I was in the second class to participate in the EAST Project, which allowed me to apply the latest technologies for solving community problems. With that program led by Keith Imada, in conjunction with Clint Gima's video program, I started to make short films with their camcorders and editing software. My teacher's encouragement toward working independently, as well as in a host of school programs, was formative and a part of the skills that I still use to this day. One of the short films that I created was part of a greater multidisciplinary project that represented MHS at the national EAST Conference. This project went on to win the top prize in the 2002 competition and was the first of many other videos that I took to the national level while still in high school."
Keith Imada, MHS teacher, said, "Baum was really dedicated to his craft, spending hours and days on end to download, edit, render, and export the videos. I knew he would be successful because of his work ethic, his dedication, and his willingness to explore new technologies and utilize them." Clint Gima, MHS teacher, added, "Jason was born to be a producer. He was involved with multi-school projects, making videos and documentaries for the school and community, all while keeping up with his grades."
Baum stays connected to MHS by serving on the MHS STEAM (science, technology, engineering, art, mathematics) Learning Center Advisory Board. While continuing his work in the music industry, his dream is to expand his skills to feature length films, perhaps one in Hawaii.
My parents, Dr. Frank Baum and Dr. Colleen Inouye, were recently presented with the MHS Saber Spirit Award for their continuing annual Baum-Inouye Valedictorian Scholarship Fund.
Jason Baum, 2018 Grammy Award Winner