Maui resident Alex Fielding, Privateer Space CEO and Chairman, was the most recent guest speaker in Maui Economic Development Board's (MEDB) Maui TechOhana virtual event series. Supported by the County of Maui and MEDB, the TechOhana events provide unique learning experiences and informal networking opportunities for anyone interested in Maui's County's technology industry. The virtual meeting had the advantage of breakout rooms to encourage information sharing and social interaction amongst the participants.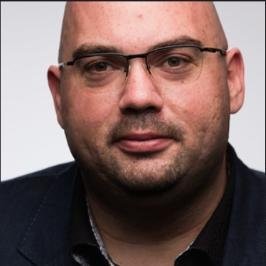 "MEDB continues to be a leader in our business community by providing local entrepreneurs and small-business owners the practical knowledge, skills and resources they need to aim high and succeed." said Frank De Rego, Jr., Director of Business Development Projects for MEDB. "We at MEDB are thrilled to introduce Alex Fielding to the Maui tech community and thank him for his generosity in talking story with us as friends and colleagues."
Fielding discussed his journey of self-discovery as a "techie" and entrepreneur. His resume includes work at Cisco, Apple and NASA, followed by his own company Ripcord specializing in the field of robotic scanning and digitization. Currently, his new company, Privateer Space, is developing new green space technologies and creating the first accurate map of objects in low Earth orbit (LEO). Fielding hopes to identify, assess and track debris among the thousands of satellites in LEO.
"The dangers of space junk remain all too present," Fielding explained. "In May, astronauts aboard the International Space Station discovered a five millimeter-wide hole in a robotic arm attached to one of the modules. Privateer Space has just begun working with Astroscale, an orbital logistics and servicing startup that is the first to successfully demonstrate a space junk removal satellite, and we have also signed a partnership with the U.S. Space Force. I am eager to help build Maui County's technology business ecosystem while tackling issues of global importance."
Regular Maui TechOhana participant Joe Breman, President and CEO of International Underwater Exploration, reflected, "MEDB's Maui TechOhana provides leadership and vision in our community for the development of a strong and diversified economy. The collaborative efforts and networking have immensely helped me improve my business."
Privateer Space has received all necessary approvals to launch its first satellite, Pono 1, in February 2022, followed by Pono 2 in April.
Alex Fielding, Privateer Space