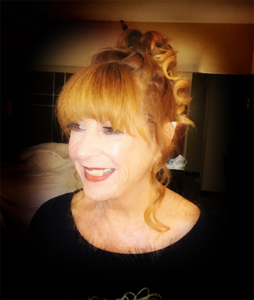 Rev. Dr. Cindy Paulos, a Maui music producer, author, poet, lyricist, composer, artist, and announcer on multiple stations for KAOI radio, was named a UNESCO Cross-Cultural & Peace Crafters Award Laureate by the United Nations (UN). UNESCO, a specialized agency of the UN, aims at promoting world peace and security through international cooperation in education, the sciences, and culture. The virtual award ceremony, held during the commemoration of the 2020 International Day for Peace, honored artists, scientists and social-justice activists from around the world.
Paulos, host of the longest-running radio talk show on Maui, has done over 18,000 interviews over the years, with eight of her CDs submitted for Grammy considerations. She is currently writing her seventh book, and is involved with The Peace Projects, an inspirational endeavor at the UNESCO Center for Peace.
"I was honored to be recognized by UNESCO for my peace efforts," Paulos said. "It would have been wonderful to go to the UN for the event, but, understandably, it was on Zoom.
My background is in communications; therefore I will be sharing the Peace Projects being done by Hawai'ian peace-workers and others around the world, via radio and website. By spreading the word, we can inspire people to work for harmony and goodwill in their communities and worldwide. My award motivates me to do more, as I am so touched by the work done internationally by other UNESCO recipients."
Award-winning Maui filmmaker Dr. Tom Vendetti reflected, "It is refreshing to know that there are influential people working in the media who are committed to promoting peace and harmony on our island and in the world. Cindy Paulos is one of those individuals. She walks her talk by creating beautiful spoken word albums that share the concept of aloha. Her radio programs have touched millions of lives around the world, resulting in a continuous flow of positive energy, promoting love and compassionate thinking."
Hawai'ian slack-key guitarist and Grammy Award nominee Keola Beamer noted, "With her tireless efforts to keep the public informed, combined with her love of community and culture, Paulos is a wonderful credit to Hawaii's artistic community."
The world is in dire need of peacemakers. We all need to contribute, each in our own way, to making it just a little better.
Cindy Paulos, Music Producer, Author, Poet, Radio Announcer