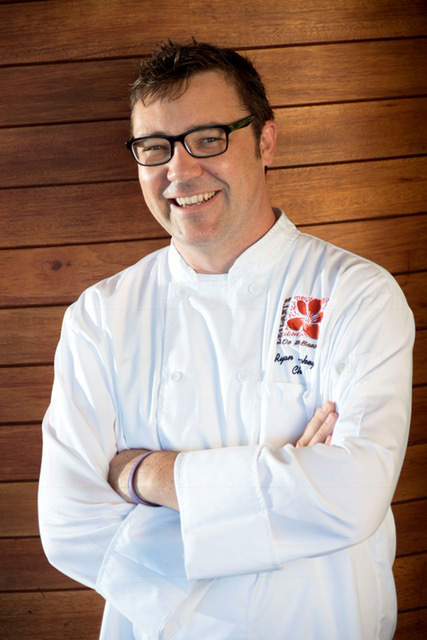 Teens Cook with Heart, a six-week school program initiated by the American Heart Association (AHA), teaches students how to prepare nutritional meals to embrace a healthier lifestyle. Mentored by volunteer chefs, the program culminates with a teen Iron Chef cooking competition.
"Studies show that youth who are involved in preparing their own meals are more likely to eat nutritious foods," said Eve Bondar, AHA Development Manager. "Moreover, the lessons get youth excited about trying new foods and encourage them to share this passion with their own families at home, thus expanding the program's reach to the larger community. The wide range of healthy cuisine taught in the classes includes fresh fruits and vegetables for use in smoothies, salsas, dressings, chili, guacamole, and fresh fish."
AHA volunteer chefs explain food safety to students, such as how to use a knife properly, and how to swap out harmful ingredients for healthier ingredients. "The goal I hope to accomplish through teaching and mentoring is for our youth to realize that as we go through life, we must be aware of the things we put into our bodies," said Executive Chef Ryan Luckey from Leilanis on the Beach. "This is a concern because obesity in childhood has more than tripled and youth are currently at high risk for diabetes and cardiovascular disease."
Private Chef Rob Mason agreed, "All the participating chefs help to inspire the students to hone their skills and harness their creative talents in the culinary arts. I believe in consistently building strong relationships with regional farmers, artisans and purveyors, and making lasting contributions to the Maui community."
The AHA program currently supports over 400 students on the West Side, and a crowdfunding site has been established to increase the reach of the program to more children on Maui. Each $2,500 raised allows another class to be included in the program for the 2018-19 school year. Tax deductible donations can be made at heart.org/MauiKids. For more information call Eva Bondar at (808)212-4861 or email Eva.Bondar@heart.org.
I am committed to sustainable local agriculture and the Farm to Table Movement.
Executive Chef Ryan Luckey, Leilanis on the Beach