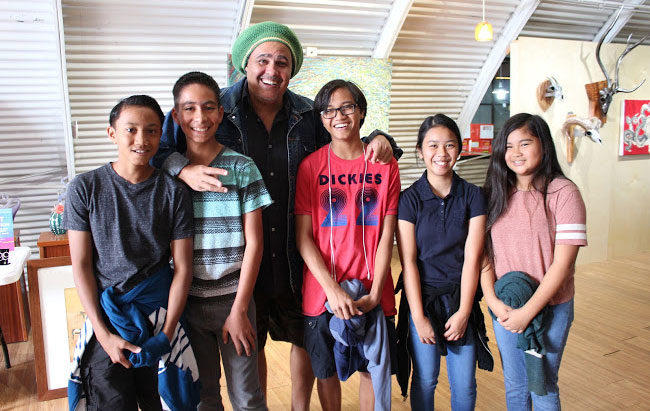 Maui Economic Development Board's Women in Technology (WIT) STEMworks™ AFTERschool program is pleased to announce the 2018 Hawaii STEM (science, technology, engineering, mathematics) Conference on April 10-11, 2018 at the Hawaii Convention Center on Oahu. This two-day regional technology conference serves over 1000 middle and high school students and 300 teachers. "The students are part of our STEMworks™ labs that are in twenty-nine schools across the state of Hawaii," said Mapu Quitazol, WIT Program Manager. "The Conference provides our STEMworks™ students the opportunity to showcase their service-learning STEM projects, network with other students and industry professionals, compete with other students, attend hands-on sessions, and much more."
The conference also provides students and teachers the opportunity to receive training in cutting-edge software tools and be exposed to new STEM fields and career opportunities. Past conference breakout sessions include: Photoshop, After Effects, Gaming, Coding, Engineering Design using CAD, Voyaging, GIS/GPS, Mapping UAV's, Conservation, and Photography.
Recently, Randy Schaffer and Justin Brown, owners of Makai Glass in Haliimaile, hosted a fundraising event for Lokelani Intermediate School students from Kihei, to attend the STEM Conference. "We are happy to support the keiki in such a worthwhile cause," Schaffer and Brown agreed. "They are our future." The event featured local musician Marty Dread who also supports the program. "STEMworks™ is focused on engaging middle school students in subjects and projects that help inspire the next generation of professionals," said Dread. "I strongly support education in the Maui community."
Karen Wright, Lokelani 8th grade science teacher and STEMworks™ Site Coordinator added, "Our AFTERschool program has grown to over 200 students that attend frequently. WIT supports the classes with technology supplies, trainings, field trips, and hiring staff to teach the daily lessons. During the STEM Conference, our students will explore future careers by meeting and learning from local industry and university leaders."
Kimara Alger, Lokelani 8th grader, says STEMworks™ has expanded her knowledge about career opportunities. "It was so exciting to see women involved in glassblowing at Makai," she said. "WIT has opened so many possibilities for girls!"
It was such an exciting fundraiser! Mahalo to Makai Glass, Marty Dread and everyone who supported our goal of taking 12-15 students to the Hawaii STEM Conference. We did it! We're going!
Kimara Alger, Lokelani Intermediate School 8th Grade