Born and raised in Wailuku, local artist Malorie Arisumi loves to share her talent and passion for painting. Her enthusiasm for art began at a young age, when an elementary school art project sparked something magical for her. She was further inspired by various media during high school and created her first oil painting of a purple Maui sunset. Arisumi graduated from UH Maui College (UHMC) in 1986 with an associate degree in Business. In 2015 she received another degree from UHMC in Visual Arts.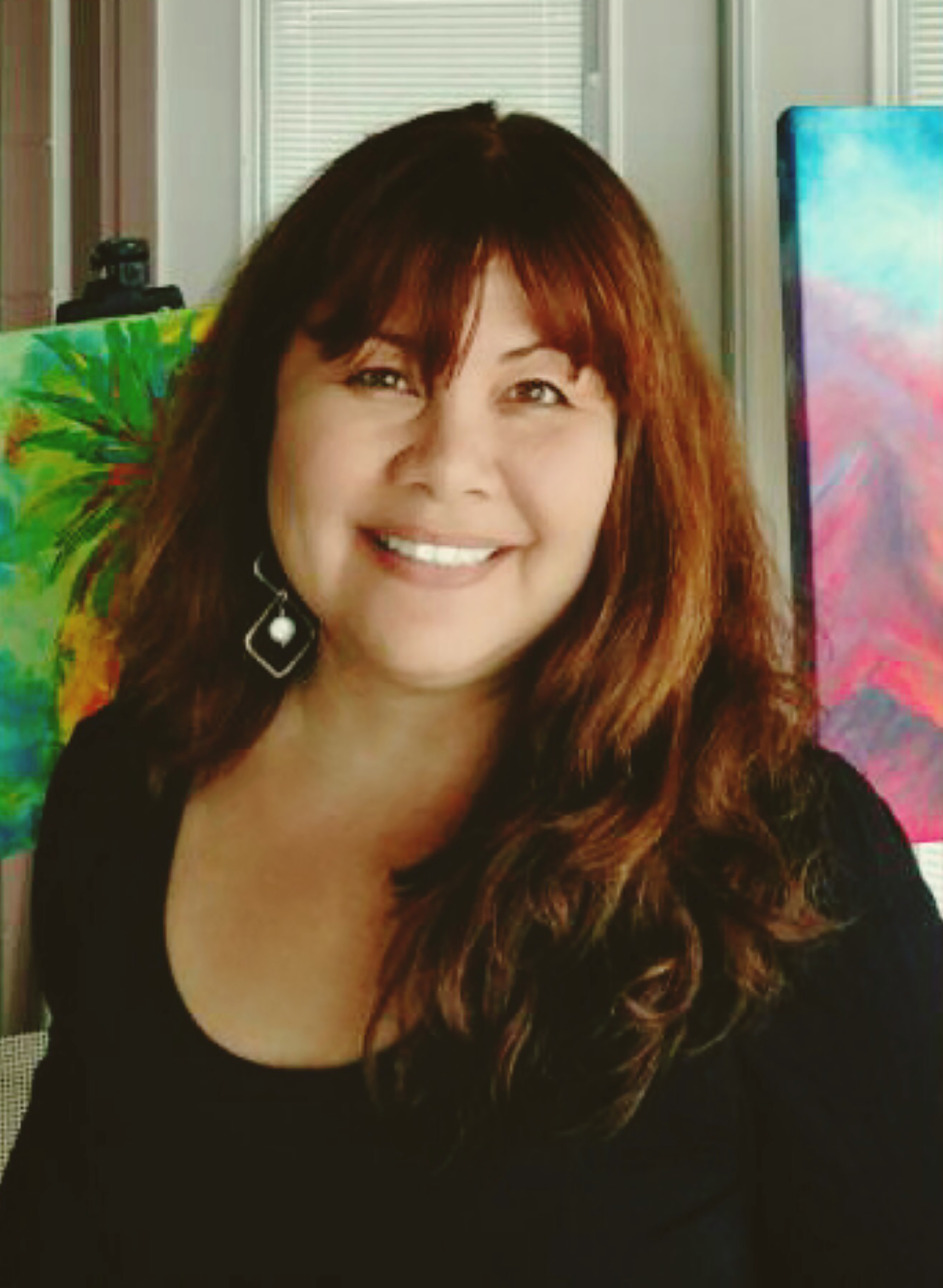 "Being in school again in my late 40s, I was surrounded by art students of all ages," said Arisumi. "I had the wonderful opportunity to be an assistant artist to Samuel Kaiwi on the mural titled Makahiki on the UHMC campus, where I learned to work as a team with other artists. Since 2017, I have been teaching painting for beginners and all levels at the Kaunoa Senior Center, where classes begin again in October. My students experience several forms of media such oils, acrylic, watercolor, alcohol ink and printmaking. It is more than paper and paint; we inspire and learn from each other in a peaceful and healing environment."
Sandy Nakama, Kaunoa art student, commented, "Arisumi is an inspiring and encouraging teacher. She motivates in a positive way and I always learn new techniques. I have been in her bamboo painting class since 2017 and one of my paintings won an award at the county fair!"Currently, Arisumi does various commission pieces, teaches art classes, sells at craft fairs, and is featured on fineartamerica.com. Queen Kaahumanu Center is showcasing her mural, Kaanapali Regatta, along with four of her paintings in window wraps throughout the mall; for which she is touched and honored. She is doing Zoom art classes for families through UHMC where participants explore Hawaiian themes, renewable energy and conservation. "I am thankful to be part of special projects in which we are able to blend sustainability concepts with artistic techniques," Arisumi reflected. "Painting is a work of love. It makes me very happy to share it with others. I enjoy seeing everyone paint!"
It's never too late to follow your heart and passion. It's definitely never too late to paint!
Malorie Arisumi, Maui Artist