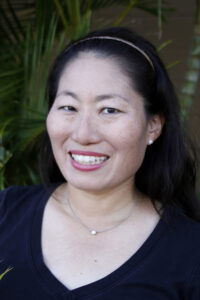 As for many businesses during the worldwide pandemic, it has been a challenging time for small community pharmacies. Kimberly Mikami Svetin, the third president of family-run Molokai Drugs, Inc., is worried about what is happening state-wide in her industry and across the country. "Our small pharmacies are going out of business," Svetin said. "It is tragic. With everyone shopping online or going to the major chain stores, all small businesses, including mine, are being affected. I am a vocal supporter for small businesses, and am involved in our community with legislative matters that affect them."
Molokai Drugs was founded in 1935 by Svetin's late grandfather, Richard Sakata, who was Molokai's first pharmacist. Several members of the family have taken part in the growth of Hawaii's oldest independent pharmacy since then, including her father, David Mikami, who became the island's second pharmacist in 1969.
Svetin currently oversees a staff of 29 employees, most of whom work between the pharmacy and the family's 48-flavor ice cream shop. In fact, one employee, Frank Maniago, Jr. recently celebrated his 32nd anniversary at the pharmacy. In 1988, Mikami hired Frank two days before Christmas and he has been their right-hand man since, helping with the pharmacy's services, delivering hospital beds to hospice patients, fixing broken wheelchairs, delivering prescriptions to kupuna, and other pharmacy services in the community.
Svetin is responsible for all management, human resources, marketing, community relations, purchasing, finance, and legal matters. "My focus right now is also on training future employees," she added. "I am encouraging internships through the Aloha Connection Innovation program by employing people who want to work in pharmacy. I have collaborated with Frank De Rego, Jr., Director of Business Development Projects at Maui Economic Development Board, on this new initiative to nurture and grow knowledge-based work opportunities. Our stores are also focused on giving opportunities to Molokai's public school students."
Svetin concluded, "My personal legacy here at the pharmacy is to be a good employer, offer exceptional customer service, mentor the future generation and advocate for local businesses. Please support your local shops. The mom-and-pop businesses make Hawaii special and unique."
My parents and late grandparents placed a high value on community service. I recall them often returning to the pharmacy at night to fill an emergency prescription
Kim Svetin, President, Molokai Drugs, Inc.