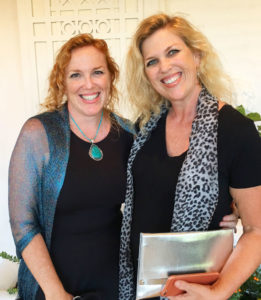 Keiki Cupboard, a nonprofit organization presently assisting 21 Maui schools, is dedicated to providing necessary school supplies and shoes to children who need them. There are many disadvantaged children with financially strapped parents who cannot provide the required items. The Cupboard, winner of the Maui Rotary Club's annual Award for Best Vocational Service, believes that no child should lack the needed basic necessities for his education.
Countless children start the first day of the new school year without a backpack or the items required for their classes. "This is the young person who inspires and drives Keiki Cupboard," explained the Cupboard's Vice President Toby Neal. "We provide a storage unit or Cupboard, on each participating school campus, filled with items called for by the school. The school staff distributes the materials discreetly, without shame or red tape, thus preparing the students to meet their daily requirements. Moreover, the program not only helps students with basic necessities for class, it also improves their physical and social well-being."
Neal, who is also a popular Maui novelist, continued, "My sister, Keiki Cupboard President Bonny Ponting, and I came up with the idea for Keiki Cupboard based on our experiences in Maui's public schools. I was a public school counselor and my sister an involved parent. We both saw how many families struggled to provide their children with supplies every year. So, as not to burden economically strained families any further, we started a grassroots organization that does all the needed fundraising outside of schools."
The sisters continue to be thrilled by how the community and businesses support them. "It's a simple mission, and it makes a surprising difference," said Neal. "It has amazed me how our all-volunteer organization has grown," Ponting added. "It is a testament to the generosity of the people of Maui. Our goal is to be in all 28 Maui County schools, one Cupboard at a time." To volunteer or make a donation, visit keikicupboard.org or call (808) 280-1021.
Anyone with a good idea can make a huge difference in his community and, through the internet, potentially change the world.
Toby Neal, Keiki Cupboard Vice-President