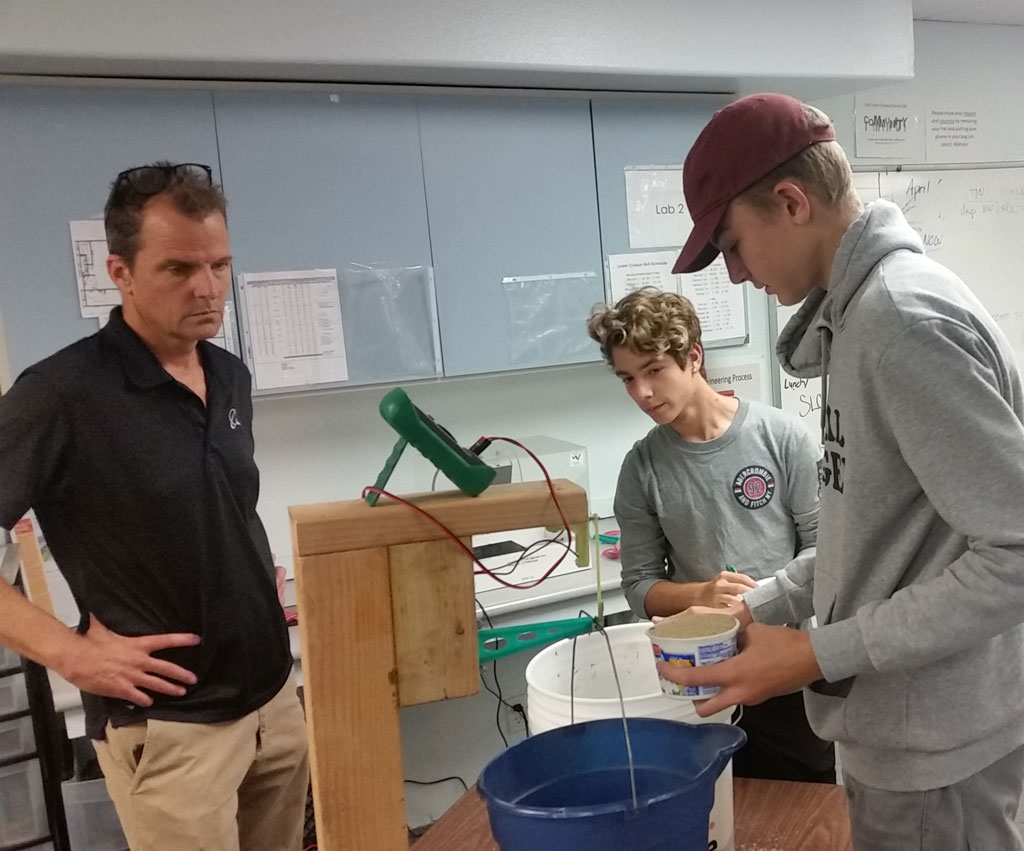 Maui Economic Development Board's (MEDB) Ke Alahale Education Fund is a key contributor to the innovative use of STEM (science, technology, engineering, mathematics) education throughout the state. Thanks to generous businesses and other community stakeholders, MEDB has expanded STEM curriculums, touching thousands of students.
"I am so grateful to Maui Economic Development Board (MEDB)!" exclaimed Liz Buchter, Technology Teacher at Kihei Charter School (KCS). "I received a grant from MEDB's Ke Alahele Education Fund which went towards equipping my lab with much needed materials, including a 3D (three-dimensional) printer. A 3D printer allows students to participate in the engineering design process from inception to implementation. The students begin by defining a problem based on specific requirements. Then they create design solutions using Autodesk Inventor, a 3D modeling software package."
A recent KCS project tested the load of newly designed brackets. "The students hooked a bucket to their 3D-designed bracket and they used a potentiometer and a scale to measure how much weight each bracket could withstand," Buchter explained. "As they kept filling the bucket with incremental units of beach sand, team members graphed how much load the brackets withstood, until the brackets eventually gave way. This hands-on, real-world experience further sparked the student's motivation for the endless possibilities of 3D modeling and printing, including the advanced technologies that have come about across all fields."
Dr. Steven Griffin, Senior Technical Fellow and Chief Engineer, Boeing LTS Inc., helped with the setup of the 3D printer and the engineering process. "The 10th graders at KCS generated creative and interesting designs for an engineering challenge that involved computer-aided design, 3D printing, stress analysis and testing," Dr. Griffin noted. Lucas Lavin, a KSC 11th grader added, "The use of 3D modeling software and printers adds to our creativity and provides us with the opportunities for actual experiences that replicate the engineering process. We hope that one day our ideas and designs will help shape the world."
It has been a great experience learning how our next generation of engineers crafts solutions to real-world problems.
Dr. Steven Griffin, Senior Technical Fellow and Chief Engineer, Boeing LTS Inc.