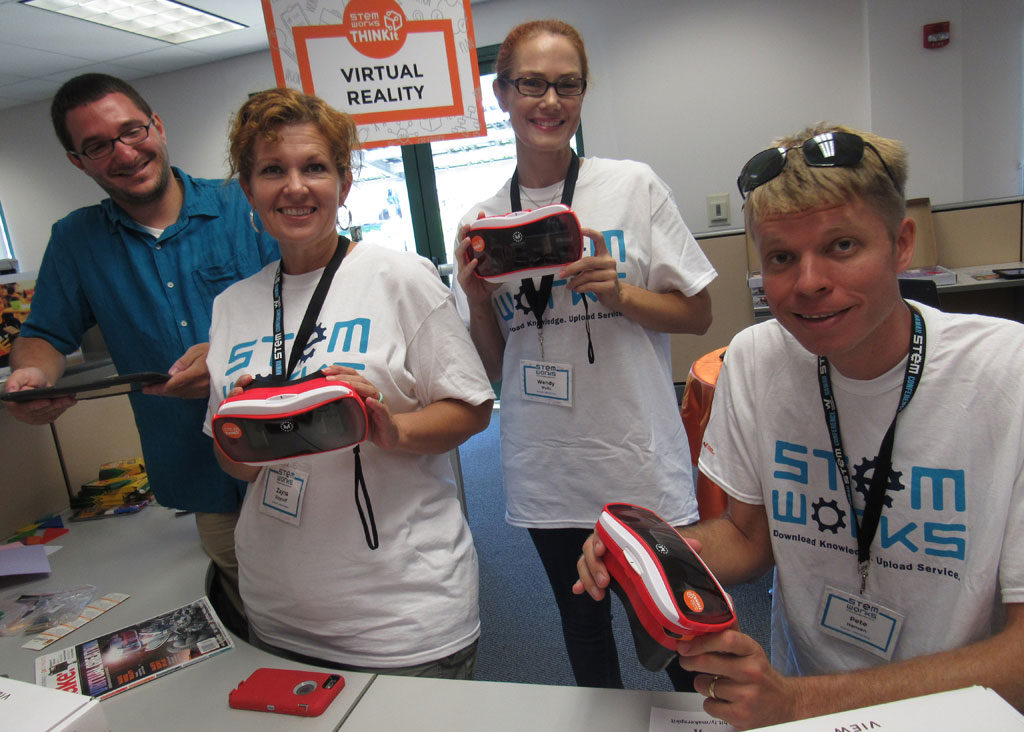 Maui Economic Development Board's (MEDB) Women in Technology (WIT) Project presented a two-day STEMworks™ Professional Development (PD) Workshop. STEMworks™ is a multi-faceted, hands-on STEM (science, technology, engineering, and mathematics) program. In this approach to learning, students get to use the most current, high-end technologies in actual community-service learning projects. Facilitators in the STEMworks™ Afterschool program attended the workshop from across the state, representing 27 elementary, middle and high schools.
"We revealed our new THINKit Kits that each STEMworks™ lab will have," said Melinda White, MEDB WIT Project Manager. "The THINKit kits are designed to nurture creativity and build excitement and competency in the classroom. The contents will help students access STEMworks™ tools such as CAD software, Adobe products, coding languages and more."
"With new technologies, ingenuity and higher expectations, we are living today in the most dynamic era in learning and education," White said. "We hope that THINKit will create opportunities to unlock passions, talents, and strengths for students, now and in the future."
"The STEMworks™ Teacher PD workshop gave me a new perspective on teaching," said Peter Hansen, computer resource teacher for grades K-5 at Kamali'i Elementary School. "WIT and MEDB have always been so generous in securing the resources that I need as a teacher to implement new lessons. It is fantastic that they have assembled a set of items into a THINKit kit that will be given to each STEMworks™ school. I can only imagine the possibilities now that my students will have access to drones, robots, virtual reality viewers and much more."
WIT brought trainers and speakers, including a special virtual visit from Pixar chief scientist Tony DeRose, to help the educators work with the tools in their THINKit kits. "Events like this are so valuable for teachers and by extension their students," Hansen added. "It was great to talk with one another and to brainstorm how we intend to use the STEMworks™ curriculum and resources in our schools to help shape new inventive and entrepreneurial thinking."
THINKit provides educators with a continuum of tools that advance critical thinking and skill from kindergarten to college to career!
Melinda White, MEDB WIT Project Manager