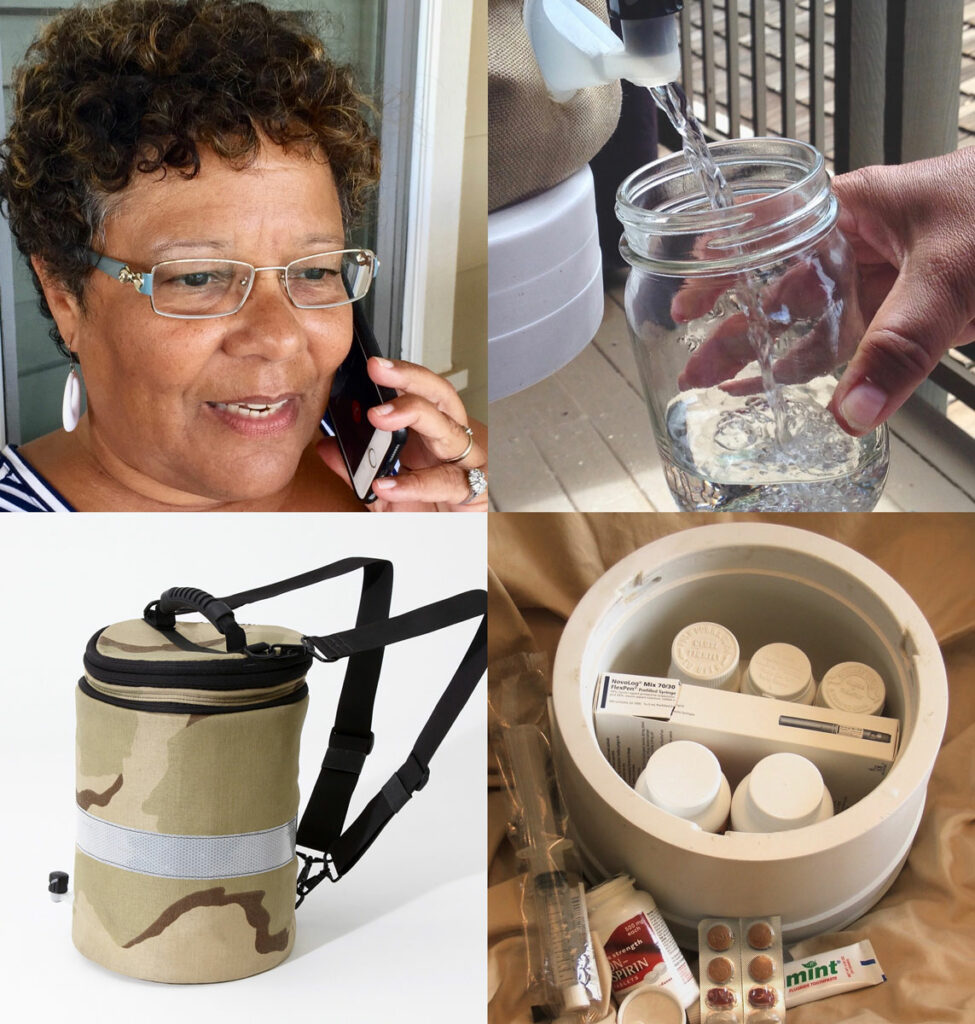 Pamela Norris, a Maui resident and entrepreneur, has participated in numerous High Tech Maui business development programs offered by Maui Economic Development Board (MEDB). Norris, winner of the Small Business Administration's 2016 InnovateHer Challenge locally hosted by MEDB, is the creator of ICEBUDDY™ Systems, Inc., a portable cooling system comprised of the QPACK and QOOLER that enables ice, water, medication, and emergency supplies to be stored and easily transported.
"My career has been dedicated to saving lives," Norris explained. "I spent years as a first responder during natural disasters where I saw people lose their lives due to not having their medicine with them, not having food or water, as well as a lack of medical supplies. Seeing turmoil due to lack of refrigeration catapulted me to create the ICEBUDDY™ Systems to respond to unmet needs, and to save lives by prepositioning emergency preparedness products."
Norris explained, "The QOOLER utilizes a patented, encased, non-toxic gel, which is capable of keeping its contents cold at the 36-46-degree range for 72 hours. That is three days of cooling capability without the use of ice or gel packs, that would otherwise melt and sweat on whatever is stored."
The QPACK module is an innovative, modernized backpack meeting military specifications. Its unique flexibility enables carrying whatever is available, be it 120 ounces of water, a 10-pound bag of ice or a dozen 16-ounce water bottles. The built-in bladder and spigot allow access to water critical for life itself and necessary for taking most medications. It can be carried as a backpack, but it also fits on wheelchairs and walkers for the elderly and disabled. Rescue crews can airdrop medical supplies in difficult to reach terrain.
"Recently, the African American Heritage Foundation of Maui has collaborated with ICEBUDDY™ to provide free QOOLERs and QPACKs to needy citizens in Hawaii," Norris noted. "They are seeking tax deductible contributions that will be used for this humanitarian purpose. We at ICEBUDDY™ Systems desire to make this revolutionary product available globally, particularly to vulnerable populations living on islands." Visit www.icebuddy.net for information.
MEDB's High Tech Maui business programs are focused on helping local entrepreneurs gain the needed edge and skills to succeed.
Pamela Norris, Founder, ICEBUDDY™ Systems