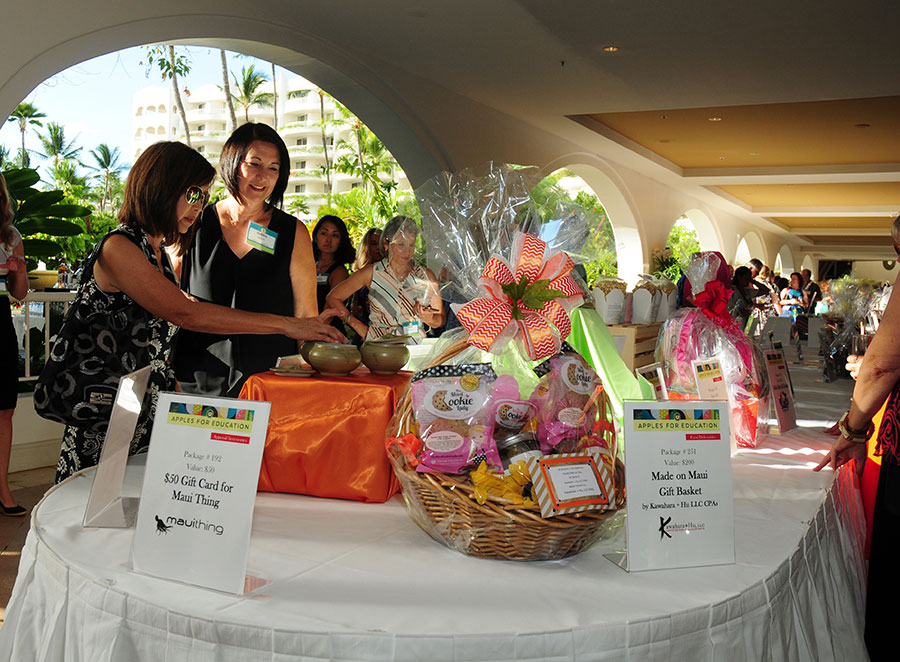 On Saturday, August 25, 2018, Maui Economic Development Board (MEDB) will hold their annual Ke Alahele Education Fund Benefit Dinner & Auction, I ♥ STEM, at the Grand Wailea Resort to celebrate the STEM (science, technology, engineering, mathematics) achievements of students in Maui County and statewide. "The Ke Alahele funds provide state-of-the-art technology tools for our students and training for our teachers, investments that will make a difference in the lives of our residents and our community," said Leslie Wilkins, MEDB President and CEO. "MEDB partners with the private, public and nonprofit sectors to reach its goal of helping the next generation soar into the future."
MEDB recently announced that recipients received Ke Alahele Education Fund STEM grants totaling more than $142,000 during the 2017-2018 school year. The Ke Alahele event celebrates the Fund's impressive giving which enhances education and training. MEDB will also present the Daniel K. Inouye (DKI) Innovation Award honoring the late Senator who inspired our youth and provided STEM opportunities throughout Hawaii.
"The DKI awards are presented to a Maui County student or team that demonstrates the most innovative use of STEM tools to improve our community," Wilkins explained. "Students select a societal issue and then, by using sophisticated technology and possibly inventing their own tools, they create a real solution to address the community challenge."
Agreeing, Curtis Tom, Maui County Senior Vice President Bank of Hawaii and Chair of the MEDB Education Fund, said, "Jobs today and in the future depend on the preparation of our students in critical thinking, problem solving, communication, collaboration, and creativity—all skills nurtured by STEM education. Those who support the MEDB Ke Alahele Fund through our annual fundraiser are helping to make this investment in our state's future workforce."
This year's popular "Apples for Education" Silent and Live Auctions offers a great opportunity for donors to showcase their products and services to the 550+ guests, and for both donors and guests to contribute to a great cause! For more information call (808) 875-2300 or email cari@medb.org.
The MEDB Ke Alahele Education Fund Benefit Dinner & Auction will begin at 4:30 pm, followed by Dinner and Live Auction at 6 pm. Please join us!
Leslie Wilkins, MEDB President & CEO