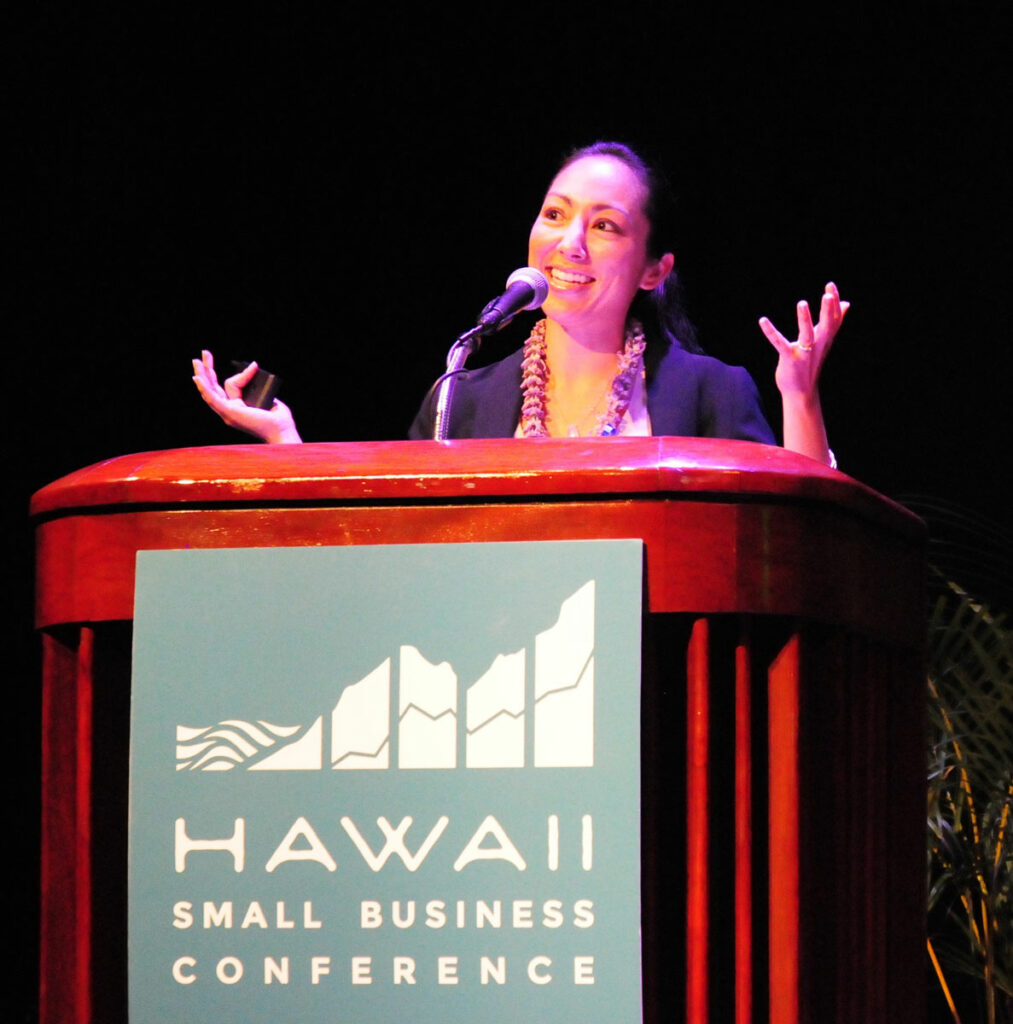 Maui Economic Development Board (MEDB), in collaboration with Maui County's Office of Economic Development, presented the 2nd Annual Hawaii Small Business Conference (HSBC) at the Maui Arts & Cultural Center in May. The conference attracted over 200 people who heard from approximately 20 national and local business leaders and successful business owners during the two-day conference and workshops.
"We were thrilled with the diversity of attendees who truly reflected our small business community," said Leslie Wilkins, MEDB President and CEO. "The HSBC aims to provide timely strategies to re-energize small businesses on their path to success. Everyone came to learn, share, network, and do business together."
This year's theme, Plan, Build, Grow: Mapping A Pathway to Success, emphasized taking any business, one-person or large-size company, to the next level. Diversity also described the topics that were covered: employer and customer engagement, staffing for success, scaling one's business, shaping a plan for growth, keeping your business relevant, establishing a social media strategy, when to pivot a business, tax strategies, living aloha in business, and how to select and protect a company trademark.
Keynote speaker Karen McCullough, a well-known customer and employee engagement expert, discussed how organizations and leaders can cut through generational stereotypes by leveraging their team's strengths, and enriching the work environment for better results. Additionally, McCullough's topic, Going Beyond Your Brand—Delivering WOW Service, focused on how "your brand is the core of your company, the heart of your business, the soul of your culture and the foundation for a great customer experience."
In a Talk Story session, Ashley Takitani Leahey, co-owner and Marketing Director of Maui Thing, shared the company's story and what drives their success. "Our brand portrays the essence of living on the Valley Isle and is built on our slogan, Stuck on Good," Leahey said. "We follow these guidelines: Build your brand; Create experiences; Track and analyze; Collaborate and listen; Work towards community partnerships and Mix your products with events. Whatever your business, if you're passionate and believe in what you're marketing, you'll be successful!"
Maui Thing started in 2007, selling shirts online and in the office. In 2008 we opened the Wailuku store creating memories built by friends, family, and our community.
Ashley Takitani Leahey, Co-Owner & Marketing Director, Maui Thing, Wailuku