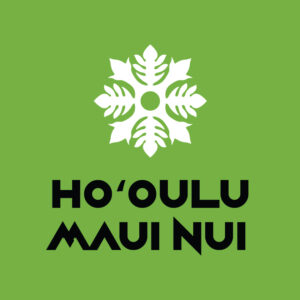 Ho'oulu Maui Nui is an online resource directory that helps Maui County's small businesses find local services and products during COVID-19. Ho'oulu means 'to grow' and the directory, launched as part of the 2020 Adaptability Fund, was created to help Maui County businesses grow and adapt in a new business climate. A partnership among the Maui County Office of Economic Development (OED), Maui Economic Development Board (MEDB), and various community organizations, the Hoʻoulu Maui Nui Business Directory is a one-stop, online resource for small businesses looking for local service providers, and businesses wanting to reach potential customers by publicizing their services and products.
"This business directory is a great opportunity for local businesses to connect and support one another as we take on the challenges brought by COVID-19," said Mayor Michael Victorino. "Reinvesting in our local economy and vendors ensures we're getting the most out of our CARES Act funds, while still getting quality work and products."
Businesses listed are specifically geared towards retooling and responding to COVID, helping businesses to: conduct business safely, including personal protective equipment (PPE); adapt operations to alternate business strategies; and to invest in technology infrastructure to help businesses operate virtually. Many businesses have had to expand their online visibility with web-based marketing and increase their capabilities to sell online through e-commerce. Some of the types of business listed in this directory are Business Leasing, Business Finance Consultant, Cleaning Restoration, Commercial Printer, Design, Remodeling, and Construction, Employee Recruiter, Export Consultant, Food Scientist and Technologist, HVAC Filtration Expert, IT Consultant, Marketing, PR, and Social Media Consultant, PPE Provider, Photographer, Videographer, and other services. There is no cost to participate.
According to Leslie Wilkins, MEDB President and CEO, "We want to make sure that the companies know, through the Ho'oulu Maui Nui business directory, what resources are available here at home."
You can learn more about the Hoʻoulu Maui Nui Business Directory, search for businesses or apply to promote your business at https://www.hooulumauinui.org/
Maui County-based companies interested in signing up and being included in the business directory can visit www.HoouluMauiNui.org. There is no cost to participate.
Leslie Wilkins, MEDB President and CEO