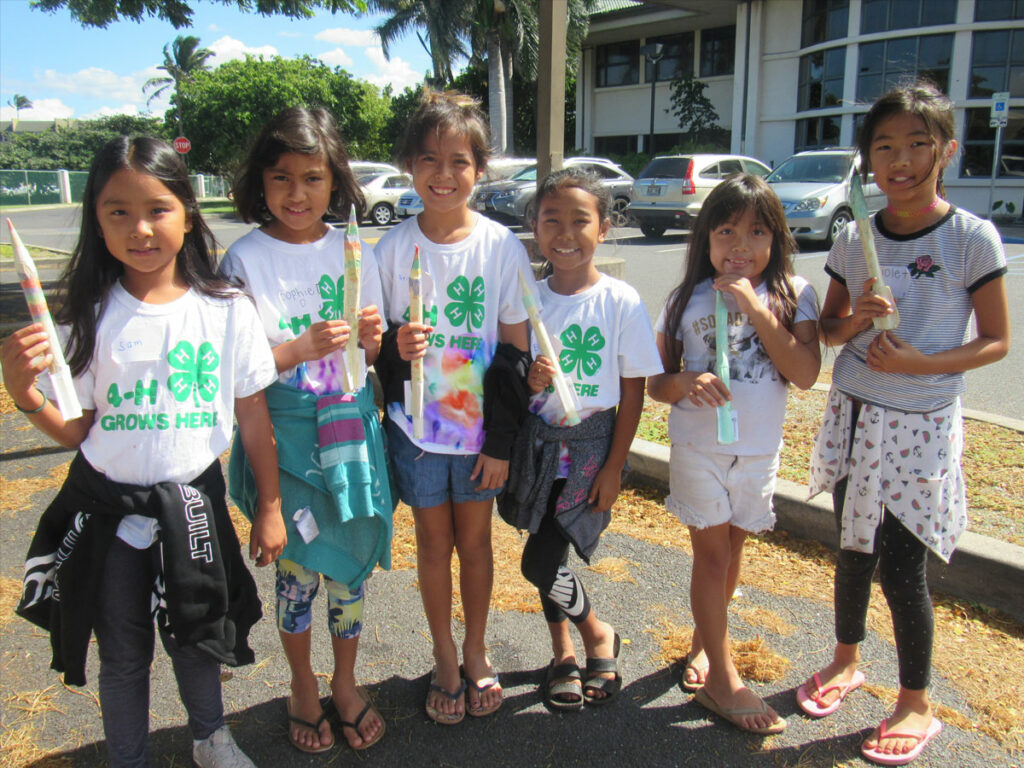 A recent grantee of Maui Economic Development Board's (MEDB) Ke Alahele Education Fund, Maui County 4-H Leaders Organization, provided a STEM (science, technology, engineering, mathematics) workshop for 4-H youth members using a hands-on learning approach.
"In partnership with Maui Makers, the two activities within the workshop used inquiry-based learning to engage the youth by incorporating STEM components such as aerodynamics, electricity, and engineering design," explained Wendy Taomoto, 4-H club leader. "Additionally, invited professionals in the STEM field presented a discussion on career options and opportunities for our youth."
Experts from the Maui Makerspace program acted as content specialists and presenters for the two experiments. "The Maui County 4-H program has worked with us in the past on an earlier project that introduced youth to the makerspace format and focused on skill building such as soldering and construction," said Laura Ulibarri from Maui Makers. "Today's event consisted of building and launching rockets and hands-on experiments with electricity."
The paper rocket activity began with a brief introduction to the principles of aerodynamics. Participants used a basic design template for building paper rockets and then launched the rockets for testing, thereby gaining immediate feedback on how design modifications affect the height of their rocket flight. "Launching was fun," said Kaitlin, an 8th grader from Kalama Intermediate School. "We were challenged to do something we didn't think we could do."
The electrical conductivity experiment started with a brief introduction to the principles of electric current. Sophia, a Maui Waena Intermediate School 8th grader explained, "We built and tested electrical meters that allowed us to determine which materials conduct electricity. By measuring how well different materials behave, we started to notice patterns in what acts as a conductor and how electricity flows from one thing to another."
Nancy Ooki, University of Hawaii Cooperative Extension Educator for 4-H and Youth Development, concluded, "Our relationship with MEDB and Women in Technology has allowed us to offer STEM programs for more than a decade. We look forward to many more of these events in the future."
We thank MEDB's Ke Alahele Education Fund for their grant and Maui Makers for providing STEM opportunities to our Maui County 4-H members. These events assist them in developing life skills needed to become contributing members of the community.
Wendy Taomoto, 4-H Club Leader