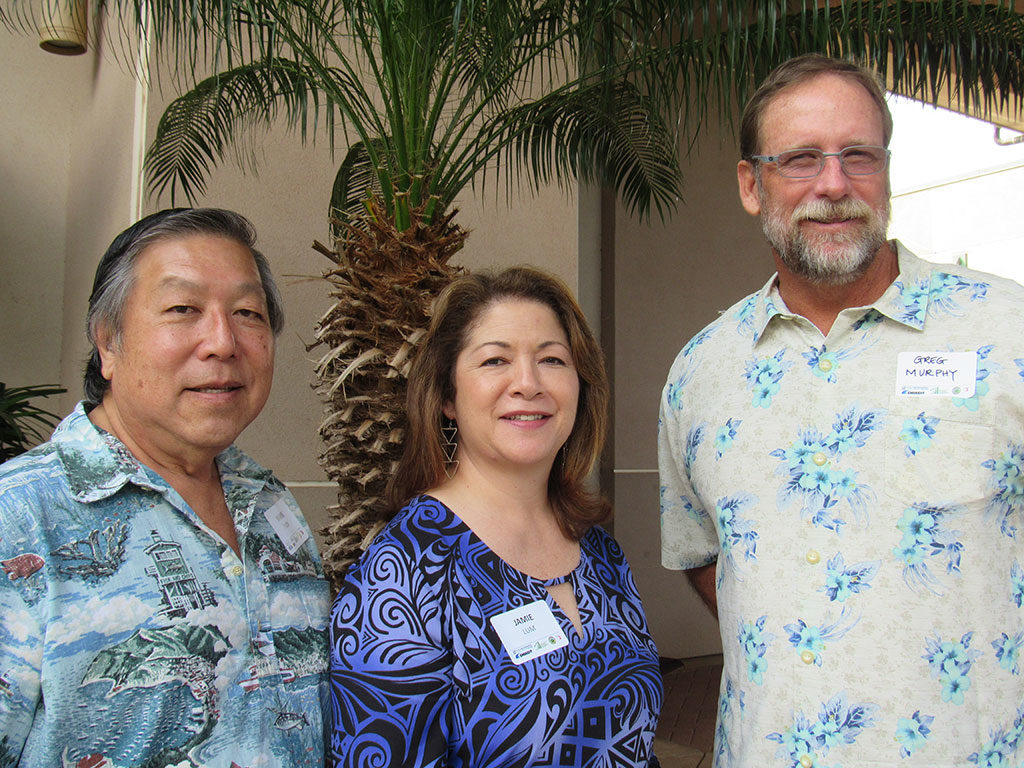 Maui Economic Development Board (MEDB) recently offered a free workshop, Hidden Gems: State Programs to Save Your Business Money. "This workshop focused on two important programs offered by the Hawaii State Department of Business, Economic Development and Tourism," stated Frank De Rego Jr., Director of Business Development Projects. "They are real 'hidden gems' since many small businesses that qualify are not aware they can save money through the Enterprise Zone (EZ) Partnership Program or improve their export business through the Hawaii State Trade and Export Program (HiSTEP)."
Wayne Thom, Community Economic Development Manager in the Business Support Branch of the State of Hawaii's Department of Business Economic Development & Tourism (DBEDT), shared information on the EZ program. EZ was established for the purpose of job creation and to stimulate certain kinds of business and industry that may be eligible to receive various state credits and benefits for up to seven years. "The EZ program lowers the cost of doing business in Hawaii," said Thom. "It's for both new businesses and those that are expanding, creating jobs and maybe looking to export. It costs nothing to join this program as long as you're in an eligible industry and located in an enterprise zone, which applies to most of Maui County."
Jamie Lum, Economic Development Specialist for DBEDT's Business Development Support Division, presented information on the Hawaii State Trade and Export Promotion Assistance Program (HiSTEP-AP). Under this program, qualified companies could receive direct awards to participate in export marketing activities. Applicants may request a minimum of $2,000 and a maximum of $6,000 for various business activities such as trade shows, travel, collateral materials, compliance testing, shipping, and other expenses. "There is a lot to learn in exporting and this program can be a great benefit to participants," said Lum.
"The Hidden Gems workshop offered insights on how to grow my software company with State incentives," said Greg Murphy, managing partner of iMatics. MEDB continues to provide invaluable resources to help business owners in the community."
We are grateful to MEDB for offering the Hidden Gems workshop as part of their Innovation Series. It helped business owners learn the fundamentals of success through State programs.
Wayne Thom, Community Economic Development Manager of the State of Hawaii's DBEDT Business Support Branch