Last year, Juneteenth, short for June 19th, was designated a national, Federal holiday for the first time to commemorate the day in 1865 when the last enslaved African-Americans in Texas were freed. Hawaii was the 49th state to officially recognize Juneteenth when Governor Ige signed legislation marking the occasion (only South Dakota does not recognize the day). Because Juneteenth falls on a Sunday this year, Federal workers will have the day off on Friday, June 17. Juneteenth becomes the twelfth federal holiday, but it is only a State holiday in nine states, and State workers in Hawaii will still have to report to work.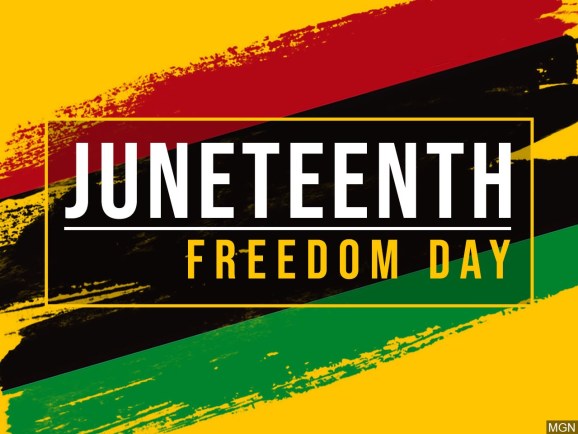 Also called Freedom Day and Emancipation Day, Juneteenth is a landmark date for the African-American community nationwide. It marks the date when the Federal proclamation freeing all slaves finally reached Galveston, Texas, then a remote outpost of the Southern slave states. Although the rumors of freedom were widespread prior to this, actual emancipation did not come until General Gordon Granger rode into Galveston and issued General Order No. 3, on June 19, 1865, almost two and a half years after President Abraham Lincoln signed the Emancipation Proclamation.
Juneteenth marks the culmination of a shameful era in American history and evokes mixed emotions for some. While for many, this is a joyful and celebratory occasion, others advocate for questioning progress towards true racial justice, especially in the light of recent events involving Trayvon Martin in Florida, George Floyd in Minneapolis, Breonna Taylor in Louisville, Ahmaud Arbery in Georgia, as well as others closer to home.
In Governor Ige's words, "With the signing of this bill, I hope that June 19 will serve as a moment of reflection for everyone here in the islands and across the country to remember where we've come from, but most importantly, to be inspired to move our country and our community forward in search of that more perfect union where we treat everyone equally each and every day."
There is no such thing as race. None. There is just a human race — scientifically, anthropologically.
Toni Morrison, critically-acclaimed African-American novelist, Pulitzer Prize winner and Nobel Laureate.