Longtime Maui resident Carol Adyeeri Adams is a global activist, philanthropist and founder of Youth Encouragement Services (YES) Uganda in Fort Portal. Today, she is also an author. In her first and inspiring book, Grit of Love: A Memoir, the lifelong humanitarian brings clarity, compassion, and a sense of humor to the essential question of 'how to love'. After experiencing a new awakening to faith while living on Maui, Adams made her way to Uganda to start and run YES, where she devotes her life to the work of helping the orphans, the poor, and the marginalized.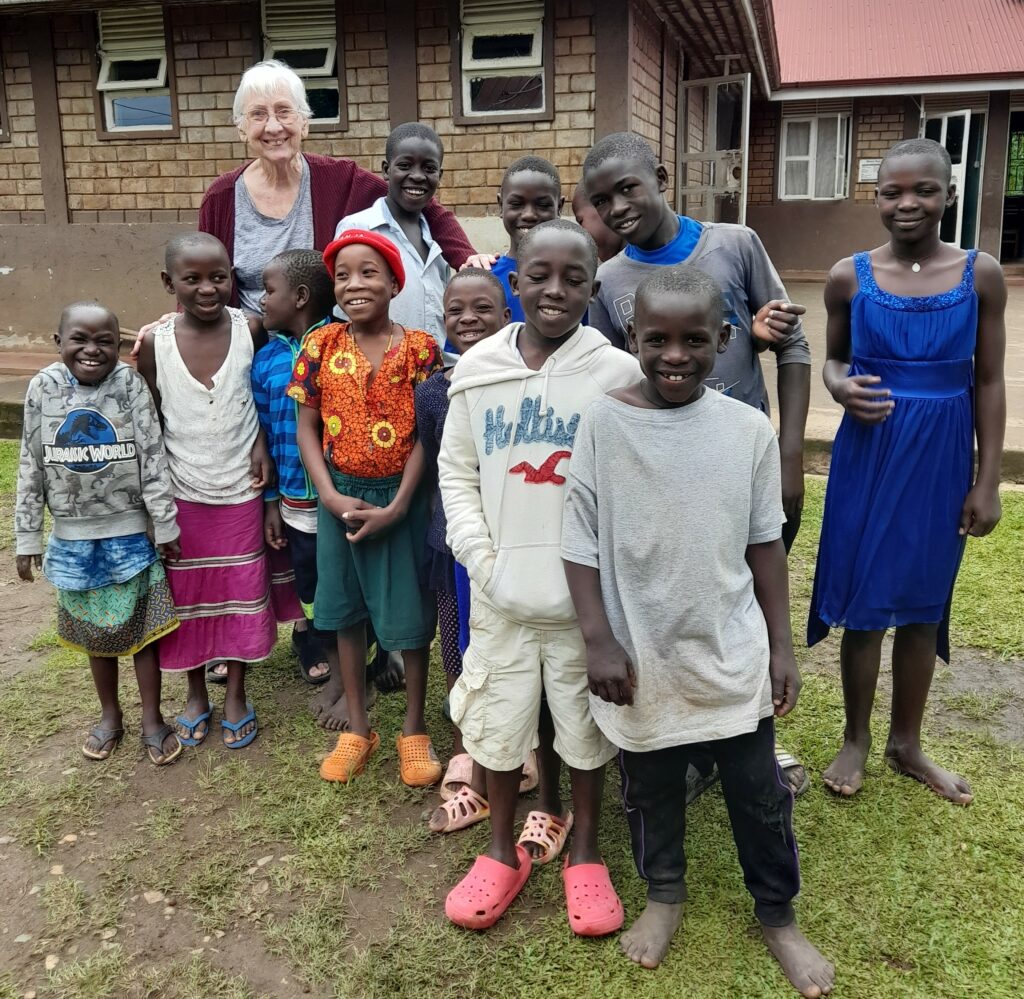 "At the beginning of 1995, I was living on Maui, running the riding program at Mauka Lani Stables," Adams explained. "I was doing very well and had leisure time to enjoy life on my beautiful island. However, I had this intense feeling that I should be contributing more to the world, but was not sure how."
Adams, a deeply religious lady from Po'okela Church in Makawao, with strong connections to other island churches, Rotary Clubs, organizations, and people on island, felt that God gave her the thought that she should consider the mission field, which she did in Africa. Once she reached Uganda, she faced many trials and obstacles. Nevertheless, she found herself and her calling in the process. Her memoir gives our Maui community an inside glimpse into the life of an unsung hero.
Adams noted, "Upon arriving in Uganda, my challenges were great. However, one person after another showed up at the most critical times. One day a minister showed up, who also had a desire to work with orphans and widows in the Fort Portal area. As our callings seemed to coincide we became immersed in working at our orphanage, Manna Rescue Home, for children born with AIDS."
In her book, Adams shares how humanitarian work focuses on creating a positive impact that the world needs now. She also encourages others to keep going even when things are hard. She reflected, "I am forever grateful to the loving Maui community who continue to help our YES ministry."
I will be giving a talk at the Makawao School cafeteria from 5:30-7pm on April 28th. My book, Grit of Love: A Memoir, is available on Amazon. Carol Adams, Author, Humanitarian, Founder, YES Uganda