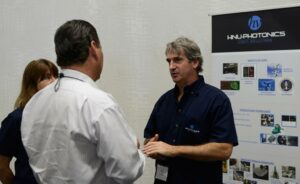 Mayor Michael Victorino recently announced $100,000 in grant funds to Maui Economic Development Board Inc. (MEDB) for local production of emergency ventilators to treat COVID-19. "This is very good news!" said Victorino. "Ventilators are crucial when it comes to effectively caring for COVID-19 patients, so having these companies producing them on island is a true blessing for our community. We also want to mahalo MEDB and the two companies for their partnership in producing these ventilators."
There are several nationwide collaborations that are developing open-source plans for manufacturing ventilators, including a group from MIT, UT-Austin, UC-Irvine, and a few groups in Hawaii. On Maui, two locally-owned technology companies are immediately redeploying their engineering and machining capabilities to manufacture the ventilators. Maui Innovation Group, led by Dr. Ned Davis at the Maui Research and Technology Park, is currently developing breakthrough magnetic valve technology at the U.S. Air Force Academy. HNu Photonics, led by Dr. Dan O'Connell of Kahului, presently has their Maui-built biolab in orbit on the International Space Station.
"Our companies are in the process of retooling to manufacture ventilators to support Hawaii's needs," said O'Connell. "We were called to action to use our design and manufacturing facility to produce bridge ventilators that provide basic assisted-breathing mechanisms for various stages of patient treatment. We are working with multiple groups that have been assembled quickly in response to the growing urgency. These groups are sharing information about designs, plans, specifications, components, vendors, regulatory requirements, and safe operation."
"Thank you to these local companies, founded by our talented tech professionals on Maui, for their efforts and willingness to step up during this time of need," said Leslie Wilkins, MEDB President and CEO. "The effort is part of a nationwide emergency collaboration to recruit technology companies to fill national and local ventilator needs. The two Maui companies came together quickly on conference calls with national officials to discuss the details. Once they ramp up production they will be in a position to supply Hawaii with ventilators and help the national repository, but Maui is a first priority."
Maui can be proud of its local businesses for meeting urgent community needs by using their technical knowledge and skills.
— Leslie Wilkins, MEDB President and CEO