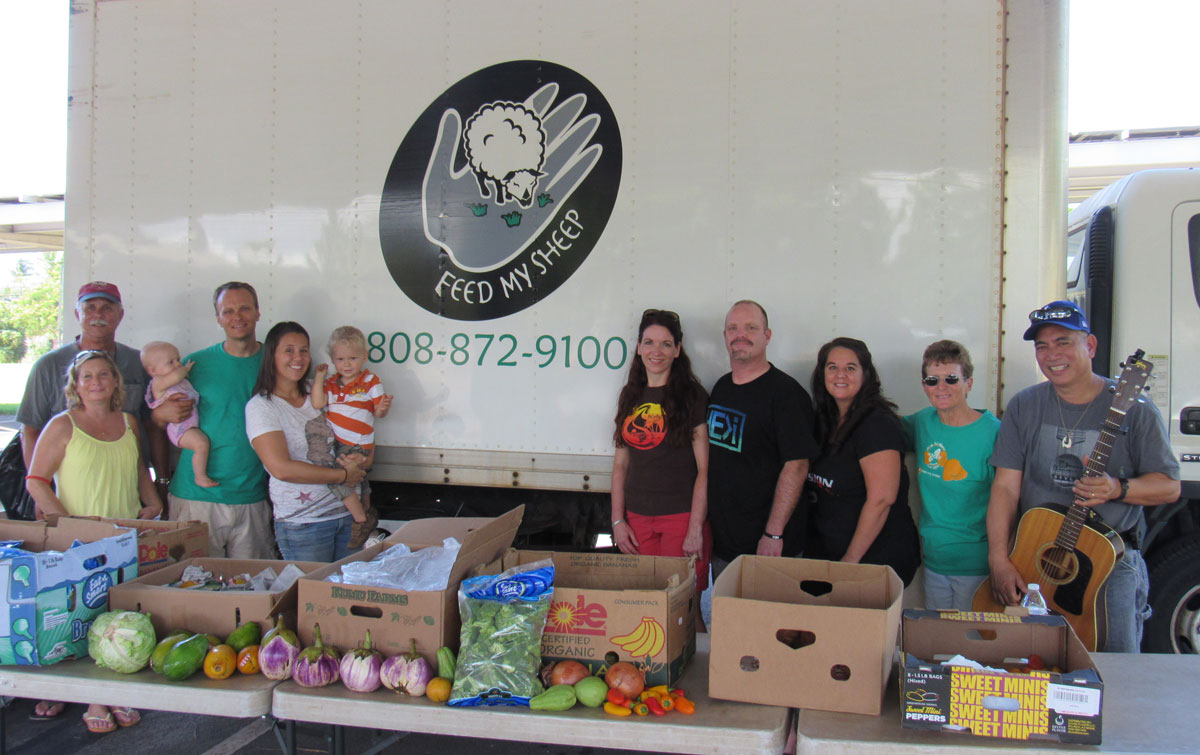 Maui Economic Development Board applauds the community service of Feed My Sheep (FMS). Serving with integrity and sincerity, this nonprofit makes an immediate impact on the lives of the less fortunate. Bringing positive hope, the many FMS volunteers lift the morale of low-income workers and the unemployed while helping them through rough economic times. "In an effort to make Maui hunger-free, FMS provides about 69,000 half-pound meals a month throughout the island," said FMS Founder and CEO, Joyce Kawakami. "In the last year we have given food to 3,200 people including working but poor families, seniors on fixed incomes, and homeless men and women. A few moments of emotional support are offered to each person who comes, besides food for their week. We feel blessed to serve so many."
A unique mobile food distribution program, FMS takes deliveries to designated neighborhoods of need each week. Bags of food are distributed to the needy in five different locations. "Anyone who needs food is welcome to come to one of our many mobile food distributions," said Operations Director Scott Hopkins. "Our volunteers make FMS such a welcoming place. Plus, many local farmers offer participants a focus on healthier food choices." For example, Kumu Farms provides FMS with healthy options for both their free distributions and their discounted produce market. They have been a consistent source of nutritious items such as kale, papaya, chard, bananas, arugula, salad greens, beans and fennel.
FMS staff surveyed over 100 people to find out how fresh produce, fruit and vegetables have benefited the participants. "Ninety-six people said that the food they received from FMS improved their health in ways that doctors confirmed," Hopkins noted. "We documented reduced blood pressure, better heart health, improved mental clarity and increased strength. Through FMS I have seen many people go from their lowest point to a new beginning. That's what makes it all worthwhile!" FMS is always seeking volunteers for distribution locations in Hana, Lahaina, Wailuku, Kahului, and Kihei. To inquire call (808) 872- 9100.
Through Feed My Sheep I have seen many people go from their lowest point to a new beginning. That's what makes it all worthwhile!
Scott Hopkins, Feed My Sheep Operations Director