On Saturday, August 19th, U. S. Representative Jill Tokuda from Hawaii's 2nd District and her staff held a Federal Resource Fair for individuals, families, and businesses who have been impacted by the Maui wildfires. Hosted by Maui Economic Development Board (MEDB) at their Ke Alahele Center in Kihei, Tokuda worked tirelessly to support survivors in search of information on replacing important documents. "We brought together local, state, and federal agencies in one place so those who have lost so much can receive immediate help," said Tokuda. "The destruction of the community and stories of loved ones lost or still waiting to be found are devasting. My team and I will continue to support the Maui community as resources are mobilized to assist survivors."
Several hundred residents attended the event. Participating federal agencies included: Federal Emergency Management Agency (FEMA), disaster aid; Social Security Administration, social security support; State Department, passport replacement; U.S. Postal Service, mail support; Veterans Benefits Administration; U.S. Department of Agriculture, farm service agency, rural development, and agricultural support for producers and communities; HUD and MEO, housing, language assistance, disability rights, Native Hawaiian healing, and more.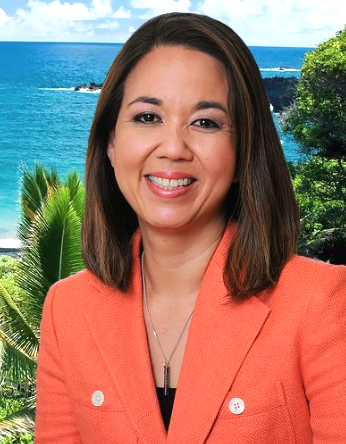 Due to the higher than expected attendance and the appreciation expressed for the welcome help, the Resource Fair will be repeated this Saturday (August 26th) at a location in Kaanapali to be determined – watch for announcements on social media and local news outlets. Those who cannot attend can request individual assistance on Tokuda's website: tokuda.house.gov, or call the Hawaii District Office at 808-746-6220.
Additional updates for those displaced include hotel housing provided through a FEMA program, which the Red Cross is administering under a contract with the state of Hawaii. While survivors are in hotels they will receive exactly the same services available now at the shelters: meals, mental health support, health services support, spiritual care, financial assistance and casework. Those who need housing can call 1-800-733-2767 for more information. To register for FEMA assistance call 1-800-621-3362, visit the FEMA disaster assistance website (www.fema.gov), download the FEMA assistance app (App@fema.dhs.gov) or visit the FEMA Disaster Recovery Center, open daily from 8 a.m. to 7 p.m. at the University of Hawaii Maui College. FEMA specialists are helping people register for disaster assistance, connect with volunteer organizations, and have access to federal and state resources.
The road ahead to recovery will be long and challenging, but our communities are tough. We will pull together, help each other, and we will rebuild! U. S. Representative Jill Tokuda, Hawaii's 2nd District