Women's History Month, a celebration of women's contributions to history, culture and society, has been observed annually in March in the United States since 1987. The 2023 theme, 'Celebrating Women Who Tell Stories', recognizes women, past and present, who have used, and are using their voice and creativity to educate and inspire.
"Maui Economic Development Board (MEDB) celebrates the talents and achievements of all the women in our community and nation," said Leslie Wilkins, MEDB President and CEO. "By doing so, we uplift, honor, and embrace progress towards true equity."
Every woman has a story to tell and gifts to share. This year, MEDB recognizes Maui resident Sissy (Kahakuhaupiokamakani) Lake-Farm, Executive Director of the Maui Historical Society/Hale Hō'ike'ike (House of Display), whose inspiring creative work in the museum and the community knows no end, and whose smile is contagious.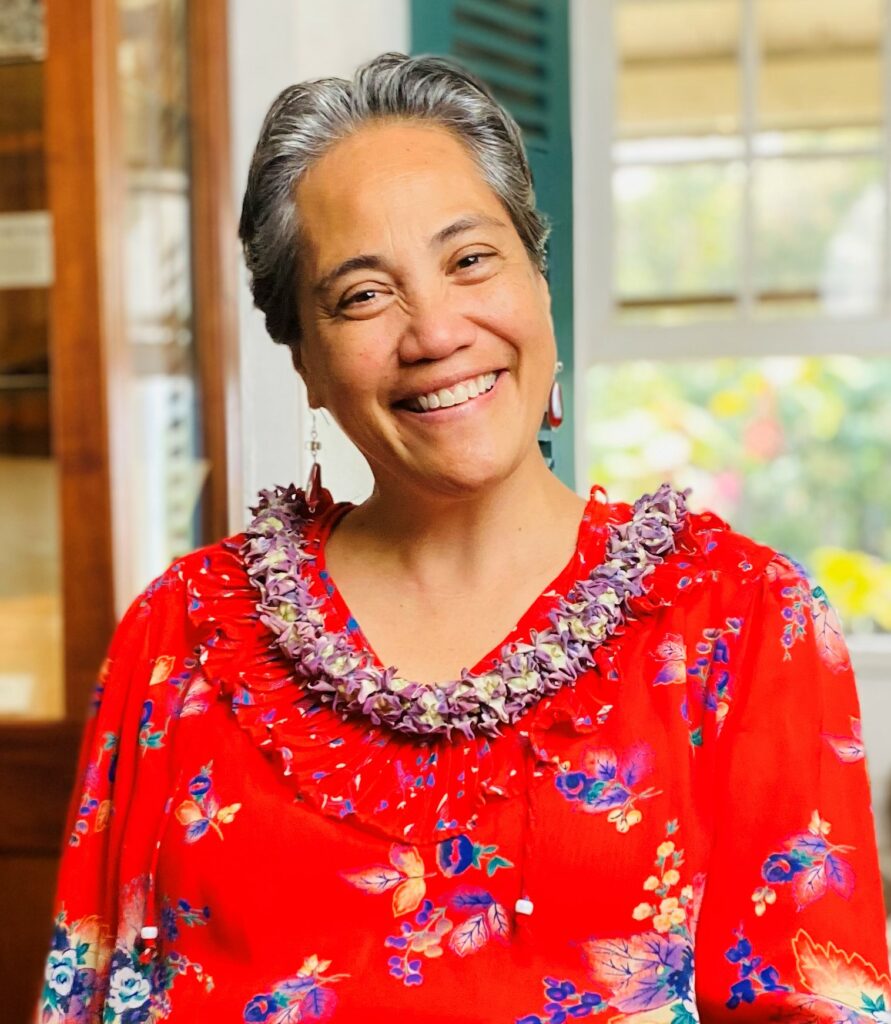 Lake-Farm, a Hawaiian cultural practitioner and Kumu Hula (master hula teacher), inherited her love for sharing Maui's past, present, and future from her dad, John Keola Lake, a renowned Hawaiian historian, a Kumu Hula, and perpetuator of 'ōlelo Hawaii. "My job at the museum is the honor of a lifetime," she said. "I feel a deep kuleana (responsibility) and connection to the history of the land. Plus, in addition to its cultural and historical treasures, I am delighted the museum has become a gathering place for people of all ages to take part in educational workshops, presentations, concerts and other community events."
Over five years ago, Lake-Farm was approached to join an innovative collaboration, Small Town*Big Art, to develop an arts district that celebrates the distinctive sense of place, history and culture of Wailuku Town. She reflected, "As the recipient of many gifts from my Hawaiian upbringing, I felt called to this new creative endeavor."
Recently, Lake-Farm was chosen by the Hawaii Visitor's Convention Bureau as an Aloha Ambassador from Maui, to share stories about her beloved island on the mainland. "I am glad to be in a position to give back to the community," she added. "As a Hawaiian woman on Maui, to be part of the preservation of our history and culture is priceless!"
Women's History Month is a time to honor our role in preserving the cultural roots and history that will define our community for future generations. It's my passion! Sissy Lake-Farm, Maui Historical Society, Director