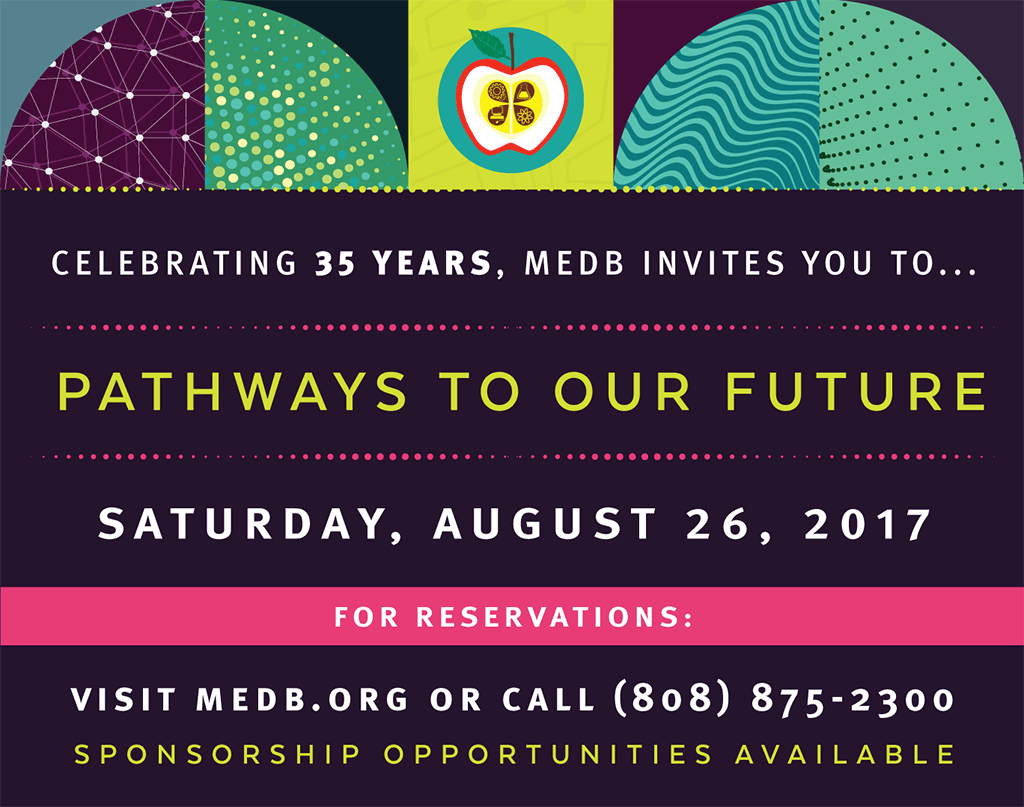 Now celebrating 35 years, Maui Economic Development Board (MEDB) invites you to join us for Pathways to our Future to benefit MEDB and the MEDB Ke Alahele Education Fund.
Saturday, August 26, 2017
Fairmont Kea Lani, Maui
4:30 pm Reception/Silent Auction
6:00 pm Dinner/Live Auction
Help empower our teachers, inspire our students, and build pathways to science, technology, engineering, and math careers.
For reservations, please visit medb.org or call (808) 875-2300.
Sponsorship opportunities available.