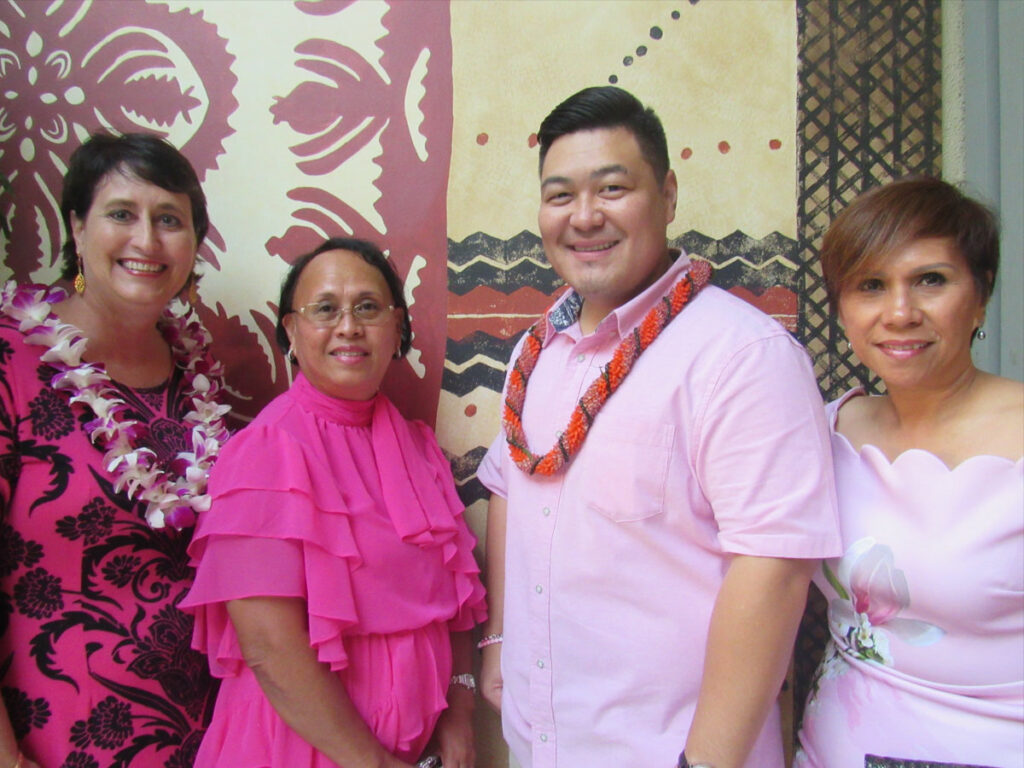 Maui County cancer patients and their families have a place of "Hope" on Oahu. The Clarence T.C. Ching Hope Lodge Hawaii, funded through the American Cancer Society (ACS), provides extended stay facilities to those involved in cancer treatments and their caregivers.
"At the 2018 ACS HopeFest event, all net proceeds benefited the Lodge, a free accommodation where guests can rest in their private rooms or connect with others who understand their struggle," said Cathy Alsup, Executive Director, ACS Hawaii Pacific.  "Since opening in 2016, the $12 million facility, built by ACS, has provided approximately 8,000 nights of free lodging to patients from Hawaii, Guam, and American Samoa."
Tyson Miyake, HopeFest co-chair, explained, "A home away from home, Hope Lodge is more than just a roof over their heads. It's a nurturing community that helps all Maui County patients access the care they need as well as a nurturing environment. Amenities include 20 private guest rooms with baths, common dining and kitchen areas, laundry facilities, and more. A stay at Hope Lodge eliminates many emotional and financial concerns, allowing patients to focus on getting well."
Maui resident and ACS volunteer Sarah Shim added, "ACS imagines a world free from cancer! They've invested more than 4.6 billion dollars in cancer research since 1946, all to find more and better treatments, uncover factors that may cause cancer, and improve cancer patients' quality of life. Whether conducting research or funding it, the goal remains the same: to free the world from the pain and suffering from cancer."
Maui resident and guest at Hope Lodge Louise Corpuz concluded, "There are extraordinary people at Hope Lodge. I stayed there for one night before my operation. However, my son and daughter were guests for a week while I was in the hospital. I am thankful, grateful and blessed to have received the helpful family support from these wonderful people. It is so kind to help a family when one member is hospitalized. I send the Hope Lodge community many mahalo's from Maui County." Visit Hope Lodge Hawaii online for more information.
It's hard on neighbor-island cancer patients who must travel to Oahu for treatment. The free lodging facility takes much stress off patients and their families.
Cathy Alsup, Executive Director, American Cancer Society Hawaii Pacific