One of the newest nonprofits on Maui, Clean Living Environment (CLE) has organized exclusively to help recovering addicts return to a happy, fulfilling, and drug-free life. CLE founders, Marcie and Maui Fernandez explain Clean Living's purpose as providing life-skill counseling, housing, recovery maintenance and accountability, employment training and all other efforts necessary to assist clients to a self-sustaining return to society.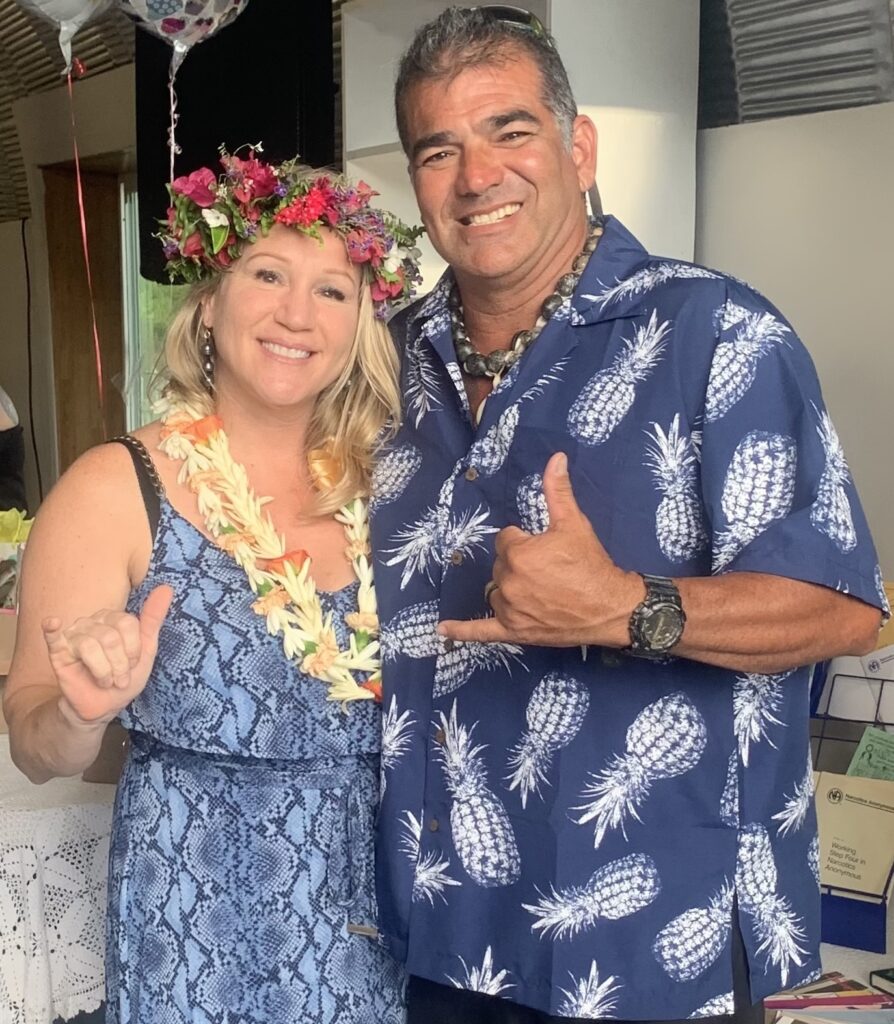 "My husband and I are both dedicated to helping others in their recovery," said Marcie. "We started CLE in March 2020 and self-funded a house for recovering women followed by a house for men. Incorporated as a nonprofit in May 2021, CLE is currently opening a second house for recovering men."
Marcie added, "I have struggled with addiction all my life. Finally, after attending rehab in 2003, my life changed and I have been clean ever since. My passion, along with my husband, is to now support those who feel helpless and have nowhere to turn to get their lives back on track. Maui and I feel called to devote our lives to guide others toward a new and clean way to live."
Maui said, "The restorative power of people who truly care can mean everything to someone who needs a life-changing experience to set them free from the bondage of addiction. As a nonprofit, our goal is to have community assistance to sponsor those we can help. It takes a village to make a long-term impact. These are lives being saved and changed."
A recent client reflected, "Being at CLE taught me that I am worth something and employable again. It was a large part of regaining confidence and regaining my daily drive so I could re-enter the world with strength. My relationships were all in ruins. I burned every bridge back to hope. However, CLE fellowship living and meetings taught me how to live sober and clean, to be part of the solution, not the problem. CLE is not like any other program. The Fernandez's' offer an encounter with people who really care in a cultivated environment for real healing, and I will be eternally grateful."
CLE gives clients a firm foundation for sobriety by offering them the needed life skills to choose recovery; at no cost to them.
Maui and Marcie Fernandez, CLE Founders