The Nutcracker, a perennial holiday production, was performed on Maui this year by The Alexander Academy of Performing Arts (AAPA). Debuted in 1892, the two-act ballet was originally adapted from E.T.A. Hoffmann's tale The Nutcracker and the Mouse King. The famous musical score by Tchaikovsky has become as well-known as the ballet itself.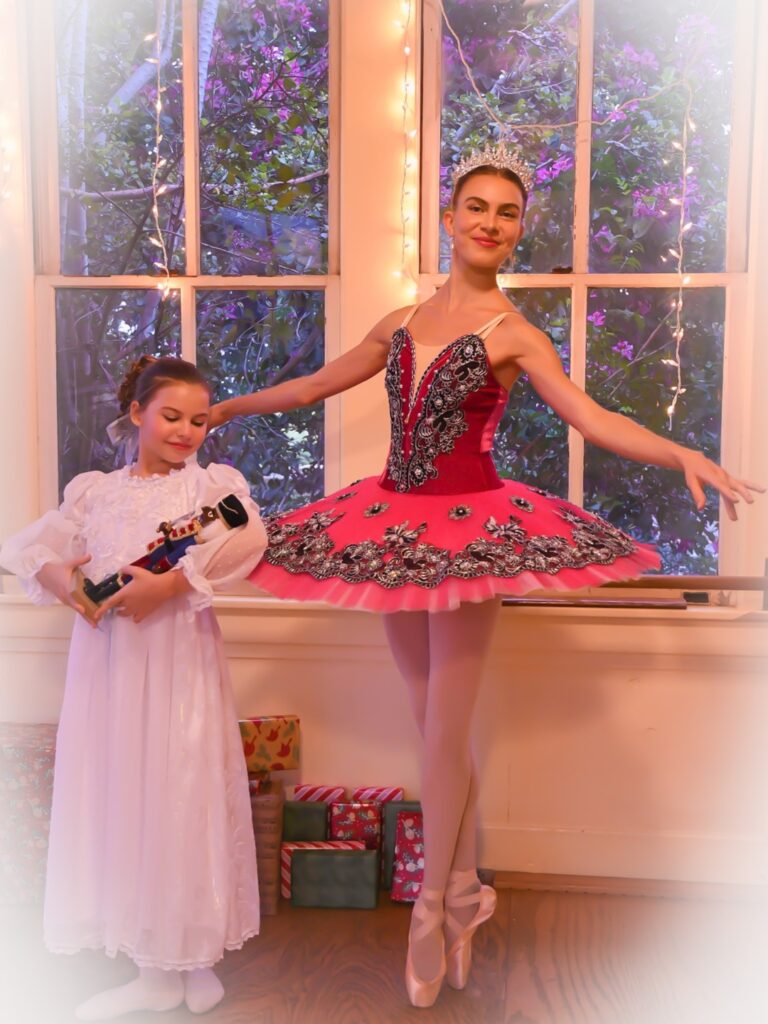 Steeped in tradition, the Nutcracker has been a staple of Christmas celebrations for generations. The ballet is set on Christmas Eve, when family and friends have gathered in the parlor to prepare for their Christmas party. The story tells of young Clara, her brother Fritz, and a wooden soldier doll given to them by their Uncle Drosselmeyer. That night the nutcracker, himself a messenger of goodwill, comes to life and whisks Clara off into a dream world where toys come alive, a battle ensues against an evil Mouse King, and a fairy-tale ending with a Sugar Plum Fairy breaks the curse on the nutcracker, who then turns into a handsome prince. Sugar Plum Fairy Gabriella Craft said, "The Fairy is a motherly figure in her Kingdom of Sweets, hoping to bring a bit of sweet joy to all she meets. I hope my unique wonder of dancing this part inspired that same pure joy in others."
Danelle Watson, AAPA Director and Teacher, said, "I am incredibly grateful for our dancing ohana and staff who brought the Nutcracker ballet to our island. It took a village! I wanted to offer something special to our students and our community to help take away the stresses of challenging times. To be safe and to meet county requirements, we constructed an outdoor theater."
Watson explained, "Whether you have witnessed it once or dozens of times, the magic of the Nutcracker never fades. The glow of the holiday tradition amplifies Clara's timeless story and Tchaikovsky's unforgettable music coming to life through dance. Audiences enter a land of snow, full of fairies, life-sized dolls, dancing snowflakes, and a procession of other beloved characters. With the Sugar Plum Fairy, herself a creature of magic, and an astonishingly diverse cast, the Nutcracker never fails to delight audiences, bringing Christmas joy to all."
The cast, with seemingly effortless beauty of movement and electrifying brilliance, enchanted audiences with the radiance of the season.
Danelle Watson, AAPA Director and Teacher