Providing everything the community has come to expect from it, the popular Maui County Farm Bureau Maui AgFest & 4-H Livestock Fair was held in June 2023. The event, to raise awareness about Maui agriculture, brought together ag industry and supporters to share what each group does for the collective good of ag in the County. Agriculture's vital role in the economy and lifestyle of Maui was showcased by the Legacy Breakfast honoring longtime farmers, the fresh produce and vendors, food trucks, live local entertainment, a keiki zone, cooking classes, an educational tent, farmers market, the Grand Taste, and last but certainly not least, the Maui 4-H Livestock Show and Auction.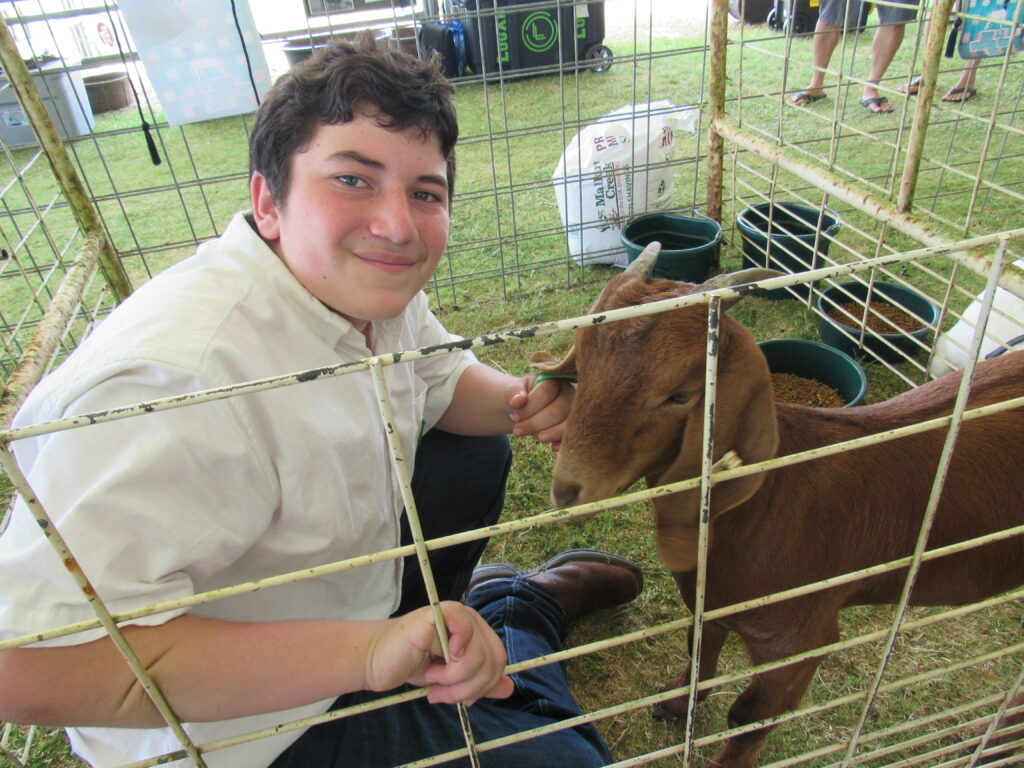 "The 4-H'ers were keen to talk about their program while showcasing their animals," said Nancy Ooki, Assistant Extension Agent 4-H Youth Development, College of Tropical Agriculture and Human Resources, University of Hawaii. "They're proud to exhibit their healthy and groomed livestock animals including cows, pigs, goats, sheep, chickens, and more. Managing and raising livestock is a must-have opportunity for our keiki."
Maui 4-H Livestock offers two types of projects: Market and Breeding. Market projects in beef cattle, sheep, and swine entails the 4-H member raising, feeding and finishing an animal to proper market weight for harvest. Breeding projects allow the 4-H member to raise cattle and goats as breeding stock. At the final show, an expert judge evaluates the livestock for their potential as either breeding or market animals, provides a critique for each animal in the class, and compares the form of the animal with the purpose it is intended to serve.
Landon Lung, Carden Academy 7th grader, shared, "My brother and I enjoy raising animals and being members of 4-H. We attend 4-H meetings and our whole family is involved. We learn about agriculture, how to take care of the animals, and how animals can help us care for our land and environment. Our 4-H Pledge is 'My HEAD to clearer thinking; My HEART to greater loyalty; My HANDS to larger service; and My HEALTH to better living, for my club, my community, my country, and my world.'"
Healthy living, science, and citizenship are incorporated into projects other than livestock throughout the year. 4-H special-interest programs focus on specific topic areas that teach experientially. Nancy Ooki Assistant Extension Agent 4-H Youth Development, College of Tropical Agriculture and Human Resources, University of Hawaii