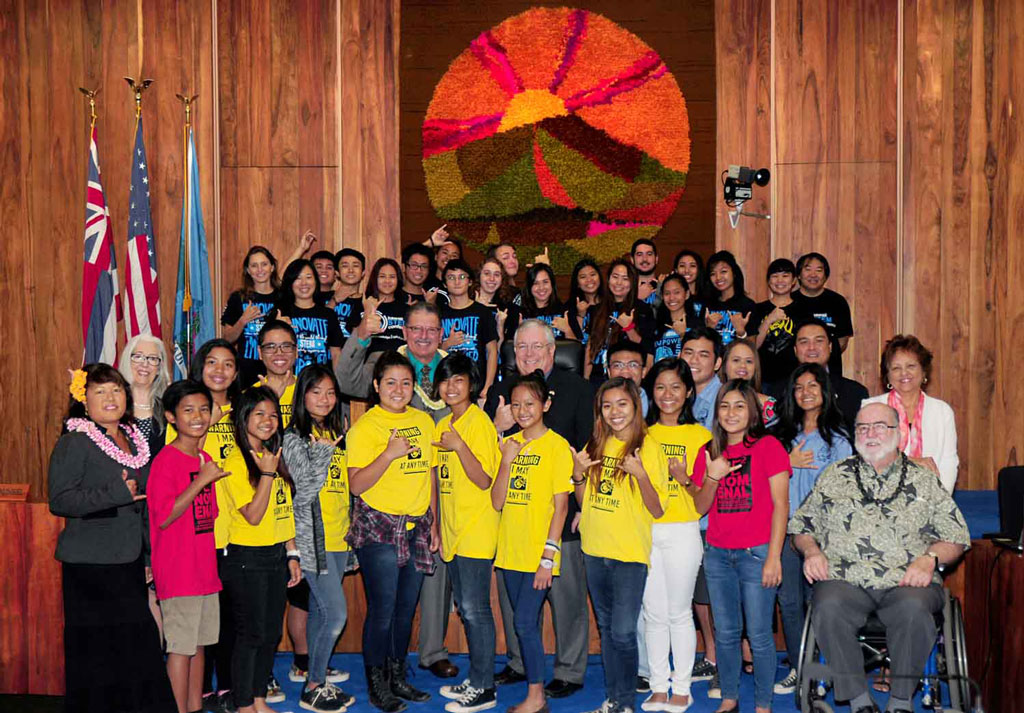 In recognition of the 7th Annual Hawaii STEM Conference, the Maui County Council has declared the week of May 2 as Hawaii STEM Education Week. The Maui Economic Development Board's (MEDB) Women in Technology (WIT) Project is sponsoring the conference on May 6 and 7 in partnership with the County of Maui. STEM (science, technology, engineering and mathematics) subjects empower students and educators with first-hand exposure to advanced technologies and the latest software training. Since the WIT program began in 2000 as a Maui pilot, it has grown to include every island, involving over 40,000 students and teachers annually. "STEM education has the power to improve all of our lives," said Isla Young, K-12 STEM Director. "Our hope is that by equipping our youth with the right skills, tools, and opportunities we can inspire our next generation of innovators, ensuring a bright future for our community, and our world."
Each year, the event also attracts prominent national partners and sponsors from top technology companies like Microsoft, Google, National Geographic, Apple for Education, Office of Naval Research, SketchUp, Opterra Energy Services and Environmental Systems Research Institute. This year the conference welcomes for the first time the National Security Agency, the National Science Foundation, and Cyber Watch West. The 2016 conference theme, "Download Knowledge – Upload Service," encourages students to do innovative thinking and to demonstrate solutions to complex problems. The two-day event will feature 43 student sessions, 17 teacher sessions (designed to motivate and increase STEM learning in the classroom), 14 software competitions, a formal awards banquet, and STEM exhibit presentations. A number of student-centered competitions before and during the conference will also be held ranging from Computer Aided Design, game design, video, Geographical Information System, and Cybersecurtiy competitions. The event will also feature keynote speakers Teresa Nededog, a web developer for Enhance Digital, and Scot Refsland, Ph.D., founder and CEO of RotorSports.
"The STEM Conference gives students a true hands-on experience with new technology and insight into viable career options," said Jennifer Suzuki, Maui Waena Intermediate School STEMworks™ teacher and advisor. "It is amazing what MEDB's WIT team puts together here
in the middle of the Pacific Ocean for our students and teachers."
MEDB's WIT project has gone to great lengths to develop and launch STEMworks™ and the STEM conference. I'm very proud of them and all the students who are taking advantage of the opportunities to make all our lives better.
Bob Carroll, Maui County Council member